Exciting Things To Do In Jozi These Holidays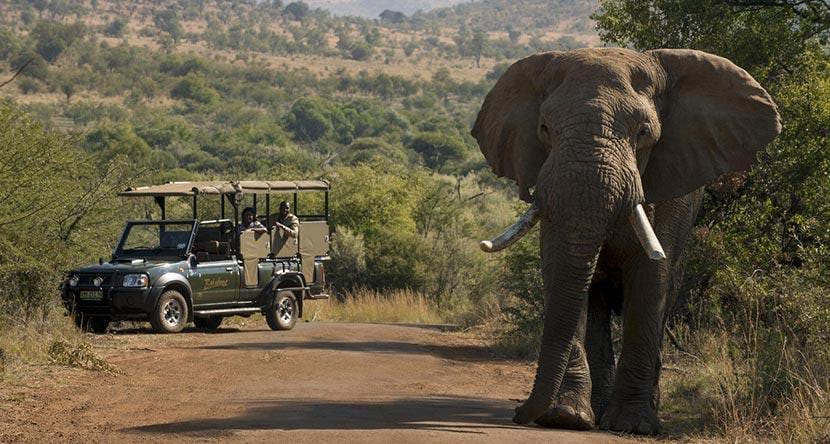 Open Vehicle Game Drive in the Pilanesberg Game Reserve
Jozi is more than a great shopping experience, high buildings and 40 square kilometres of urban sprawl: it is also the heart of South Africa, the biggest and buzzing city on the African continent which just a mere 140 years ago was a farm. In 1886 it was the site of the biggest gold rush the world has ever seen, and it grew from a city of tents to a tin shanty town and then a city of 4 story Edwardian buildings, a fitting home for the superrich miners and Randlords as they became known. Today it is a city of skyscrapers surrounded by the world's largest urban man-made forest. We are not short on history though – at Sterkfontein Caves, human ancestor fossils have been found that date back more than 4 million years!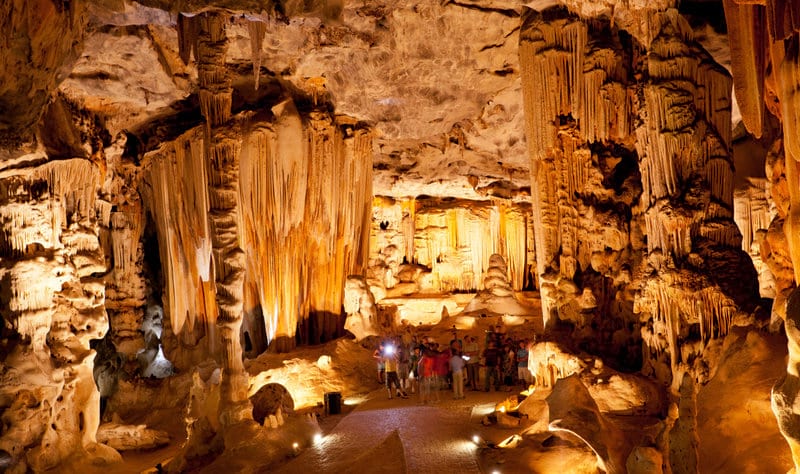 Stalagmites and Stalactites in the Sterkfontein Caves
This is a great way to get to know Johannesburg. Really good value and you will get to learn things about this great city even locals don't know. Jozi Hop on Hop Off Bus: R220 1 day pass
Try a half day or full day tour to the Sterkfontein Caves and Maropeng. Exciting, awe inspiring and educational all in one. Cradle of Humankind Half Day Tour; R950 min 2 pax Cradle of Humankind Full Day Tour: R2145 min 2 pax
This is a fun time in Johannesburg's sister city. Soweto Half Day Tour; R800 pp. Soweto, Apartheid Museum, Lunch Full Day Tour: R1200 pp
Visit the seat of the National Government in Pretoria and then Cullinan Diamond mine where The Great Star of Africa was mined and now sits in the British Royal Sceptre. Pretoria and Cullinan Diamond Mine Full Day Tour: R1400 pp
Float through the air in a balloon and explore Magaliesberg from above. Balloon Safari from Magaliesberg: R2195 pp
For the adventurous and fun loving. Magaliesberg Canopy Tree Tour: R2500 pp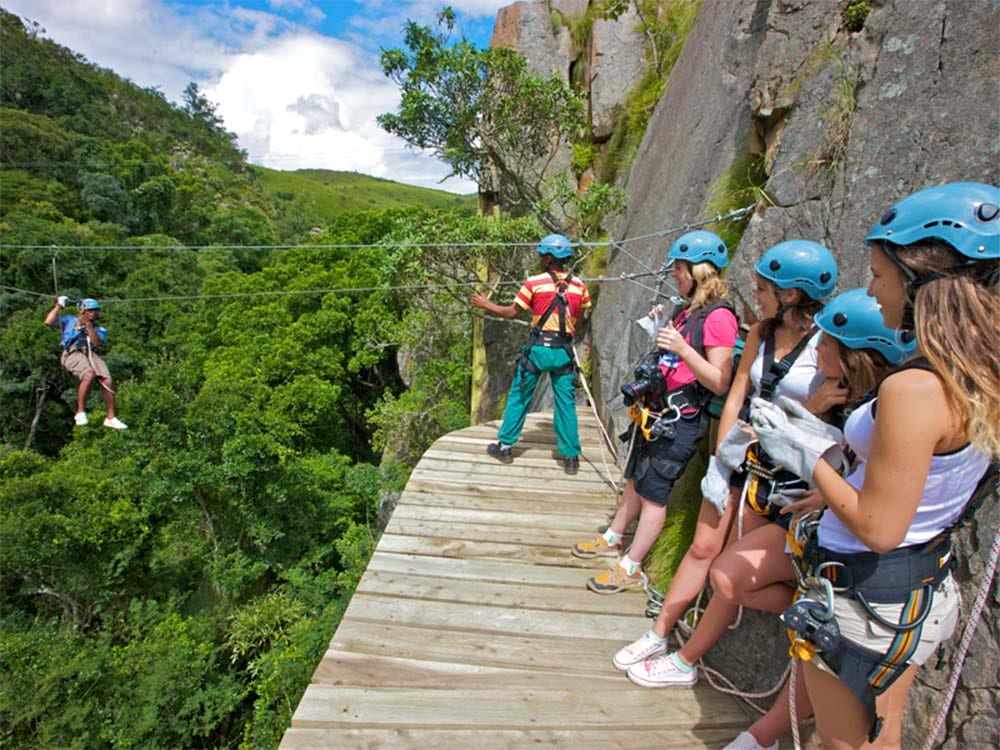 Magaliesberg Canopy Tour from the Top of the Magaliesberg Mountain
Get to see the Big 5 just a short distance out of Jozi. Pilanesberg Game Reserve Open Vehicle Day Tour: R2295 min 2 pax
Great adventure for the kids – or adults – an overnight tented safari. Tented Two Day Safari in the Pilanesberg: R4300 min 2 pax
This is your chance to take a half day safari into Big 5 [lion, leopard, buffalo, elephant, rhino] country. Big 5 Safari at Dinokeng: R1907 min 2 pax
If you haven't been to Kruger National Park and you only have one day – this is for you. Leaves from Johannesburg and returns you to your hotel after a full day of sightseeing. Kruger National Park One Day Safari: R3995 pp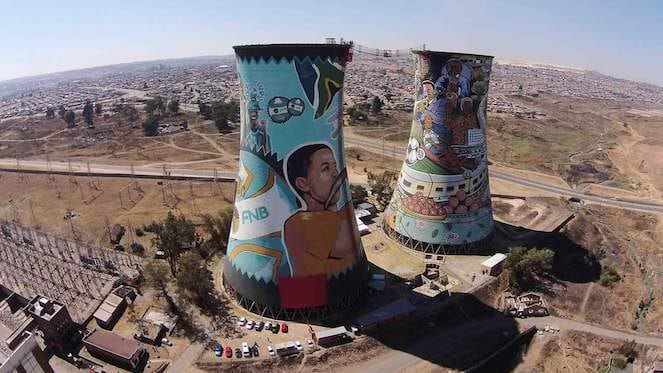 Soweto Towers with Suspension Bridge - Great Place to Rock Climb or Bungee Jump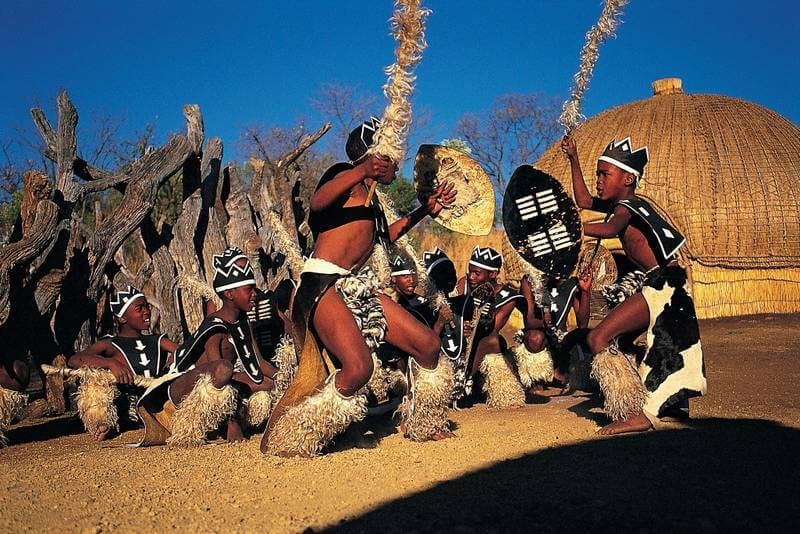 Zulu Dancers at Lesisi Cultural Village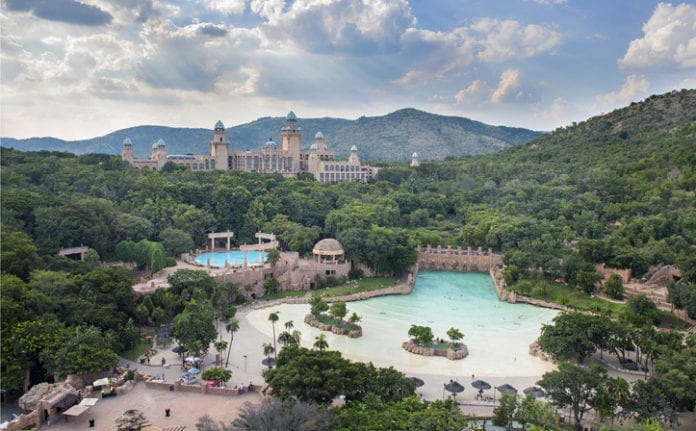 Sun City with the Valley of the Waves in the Foreground and The Palace of the Lost City Hotel in the Background.
Adventure, Bushveld, Beauty or Culture. Step out and experience something different.!