Things to do in Dullstroom, Mpumalanga
Mention the name Dullstroom - and the buzzwords that spring to mind are - flyfishing, trout, mist, tranquility and exclusivity. That's great news for flyfishermen, but what if you're not interested in fishing, what if you're just passing through? After spending a few days recently in this charming country town, we discovered that there is a whole lot more to Dullstroom - this sleepy country village is booming and buzzing.
Embraced on all sides by exquisite and dramatic landscapes, and renowned for its chilly and impenetrable mists, this quaint and peaceful little village seemed, until recently, frozen in time.
Dullstroom dates back to the 1880's and was name after its Dutch founder, Wolterus Dull, and the many rivers found in the area, hence the 'stroom'. Two farms were purchased, and settlers began to arrive from Holland. However, discouraged by the chill air and 'eternal mist', the total lack of civilised housing, shops and markets, and the poor agricultural land, many soon returned to Holland. During the Second Anglo-Boer War, the British razed the village to the ground, destroying all but a few of the original buildings. Local resident and descendant of one of the original founder, Mrs Janson, recalls the dramatic call to arms when her husband, now 99, donned his bandelier before leaving to fight with the Boers. After the war, TNH Janson (Oom Teun) was one of the first to return to Dullstroom and the family played a prominent role in the reconstruction and rebirth of the village.
The town is richly endowed with a multi-cultural heritage, and many cornerstones on surviving buildings date back to 1890 and the gravestones in the town cemetery reflect the diverse cultures - with headstones bearing English, Irish and Boer surnames. The influence of the European settlers can be seen throughout the village, from the picturesque pointed stone architecture, historic monuments such as the Stone Church in the village square, and the old Post office, to the abundance of beautiful trees such as lindens, beeches, cherry and other exotics brought over by the settlers.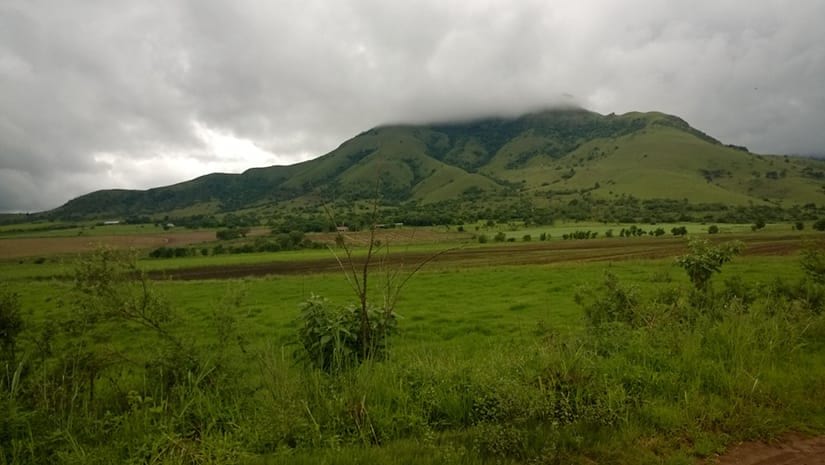 Set in the tranquil Steenkampsberg Mountains, and at 2075m above sea level, Dullstroom is reputed to be the highest town in the country, where, during the course of one day, one can experience all four seasons from blistering summer heat to below freezing temperatures. Nature-lovers know Dullstroom for its unique variety of highland wild flowers, and its seasonal displays of Moraea irises and yellow arums - carpeting the countryside in a blaze of blue and yellow. The surrounding grasslands and wetlands are the annual breeding grounds for three varieties of Crane - all critically endangered - the blue, the crowned and the wattled cranes.
Surrounded by a vast selection of exceptional trout waters, dams and rivers, Dullstroom is nationally and internationally renowned as a fisherman's paradise. Until a few years ago, and land and waters around the town appeared to be an exclusive retreat available primarily to the wealthy and elite by means of upmarket lodges and costly private syndicates.
The village population totals a mere 250 residents, the majority of whom are actively involved in local business and trade, but these numbers swell to an amazing 2000 every weekend, when the non-resident landowners, tourists and syndicate members pack up their luxury 4x4s, abandon the frenetic bustle of city life, and travel and scenic two and a half hour drive to Dullstroom in order to rest, relax and restore their souls.
For travellers and tourists en route to the Lowveld and the Kruger National Park, Dullstroom is a logical stopover, but until recently, the town had very little offer in the way of accommodation, restaurants or recreation.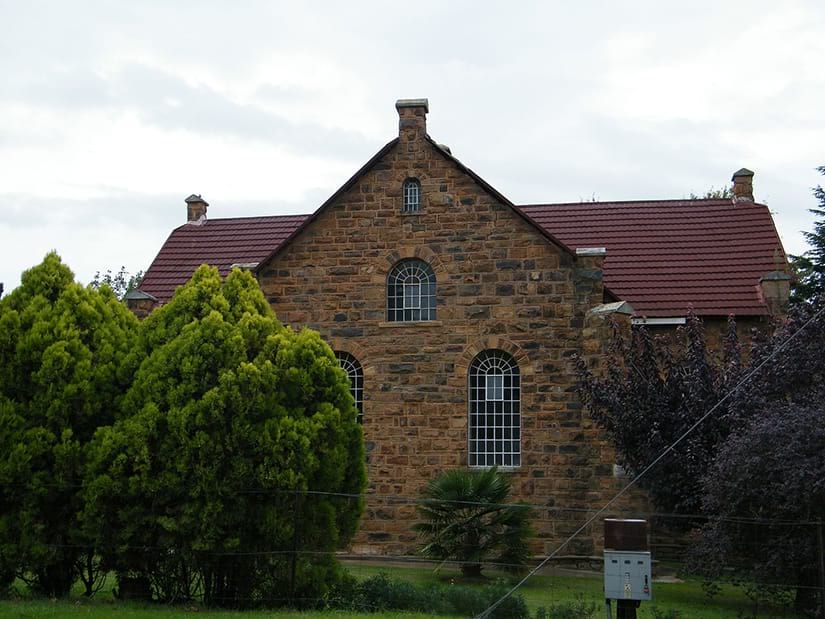 With the growing popularity of fly-fishing and the rapidly increasing tourist market, the townspeople have come to recognise the unique tourism and marketing potential of their historic little village, and the past few years have seen a veritable mushrooming of construction and renovation throughout the town. Keeping to the picturesque colonial style of pointed stone architecture, the town is now able to offer a variety of accommodation from homely B&Bs and guesthouses to luxury lodges and timeshare resorts. Dullstroom is strictly a one-street town and walking from one end to the other, one is tempted by a host of intriguing pubs and historic inns, gentile country coffee shoppes and pancake bars to an enticing selection of first class gourmet restaurants.
Rising for a second time like a phoenix from the ashes, the reconstruction has been tackled with aesthetic sensitivity and innovative practicality, and the rebirth of this quaint village has positioned Dullstroom as a major tourist attraction offering a total of 350 beds, 13 dining options, a host of shopping opportunities and a virtual feast of recreational activities.
In addition to Flyfishing competitions run in Dullstroom, there are often events that include a Field and Stream Fair in the Town Hall, where traders can display their wares in exhibition stands, offering visitors a vast variety of products aligned with the highland country and fishing scene. Local arts and crafts will be on show and you can expect to see products from names such as Baretta, Roland Ward and Rose Bone - handmade guncases, barber jackets and of course, all the trappings of flyfishing.
Dullstroom is now recognised at the fastest developing town in Mpumalanga. The town has also been chosen, because of its high altitude similarity to world-beating Kenya, to become the home of South Africa's first high altitude training facility for athletes - a multi-million rand project guaranteeing huge spine-offs and job creation for the locals, and access for disadvantaged athletes to world class training.
Accommodation in Dullstroom
The Critchley Hackle Lodge
Critchley Hackle, developed by Howard Walker, has been pivotal to the increased popularity of Dullstroom. A luxurious upmarket lodge built in pointed stone and set around a beautiful garden lake well-stocked with sizeable trout. The interior is elegant and graceful, exquisitely decorated with original antiques and paintings and each of the 23 private lake-facing cottages offer spacious bedroom/lounges with en suite bathrooms, charmingly furnished with every comfort and luxury. Renowned for its superb gourmet dining - it is essential to book.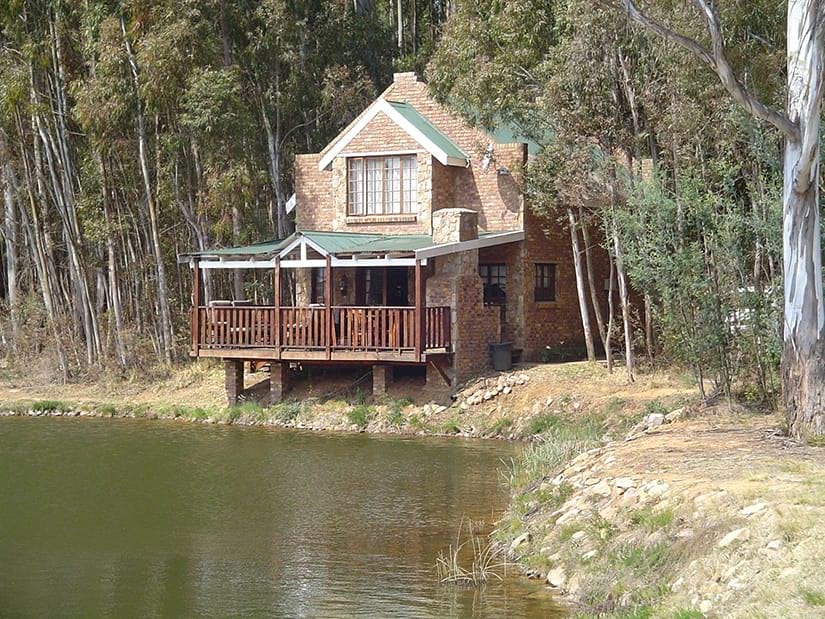 The Dullstroom Inn
An historic landmark in the village, the Inn has been consistently popular with local and anglers over the years. The Inn offers homely colonial accommodation with a resident's dining room, but the main attraction remains the warm and sociable pub, with its wooden trestles, wholesome pub grub and friendly service where the anglers meet in the evenings, gumboots, dogs and all, around the blazing log fire, to enjoy a draft or two. A memorial plaque commemorates the hiding place of the million rand Finder's Keepers competition.
The Old Transvaal Inn
The picturesque building was one of the few structures left standing after the British razed the town in the 1890s. It has been developed and upgraded by Leonard and Cheryl Bert (of Dick's Sweets fame) into a family inn with 18 comfortable rooms, and offering warm hospitality and wholesome home-cooked meals throughout the day. Not to be missed is Bert's Homemade Sweets and Chocolates - just inside the entrance - a mouthwatering selection of goodies, using the original recipes brought over by the 1820 Settlers. Classic multi-coloured sugar sticks and nougats, apricot balls and fudges, and the sinfully rich truffle chocolates, freshly-made each day - the choice is limitless.
Walkersons
Yet another Howard Walker creation, this beautiful fishing lodge is set in a vast highland estate of tranquil rivers, forests and 12 still lakes, offering superb angling. The 18 thatched lakeside cottages suites are secluded and private and are quipped to the highest standards, and the communal facilities included a conference centre, and an elegant dining room offering gourmet cuisines of international standard. Indigenous antelope, prolific wildflowers and birdlife can be seen on the mountain reserve trails. There is a runway available for light aircraft.
In the main street is Rose Cottage - set in a charming garden of rambling rose-covered pergolas, offering up to 30 beds. Also available are a wide range of small B&Bs and guesthouses - for more information phone either Sally Lunns or Gerda Whitehorn.
Dining Out in Dullstroom
Take a walk down the main street and you can choose from a variety of dining experiences. Superb cuisine is available from the Critchley Hackle Lodge and also Die Tonteldoos (The Tinderbox). Run by prominent townsfolk, Brian and Gerda Whitehorn, with their passion for fine food, Die Tonteldoos Bistro was awarded the presitgious international Chaine des Rotisseurs Blazon in 1993. Sociable pub lunches and suppers are the specialties of the Dullstroom Inn. The duck and Trout, run by Philip Hatley and Wayne and Angela Hampson is always buzzing and recognised as the 'late' pub in the village, popular with locals and sportsmen - excellent oxtail. The Poacher, run by Steve, Brian and William, is sociable and friendly, known for its speciality pies and game dishes. Wholesome home-cooking from The Ramblin' Rose, The Old Transvaal In and Rose Cottage, trout specialties from Milly's Country Trout, Mediterranean cuisine from Platters (off the main street), and for teas and light snacks, one can always visit Harrie's Pancake Bar (try their home-made ginger-beer) and Sally Lunn's Coffee Shoppe.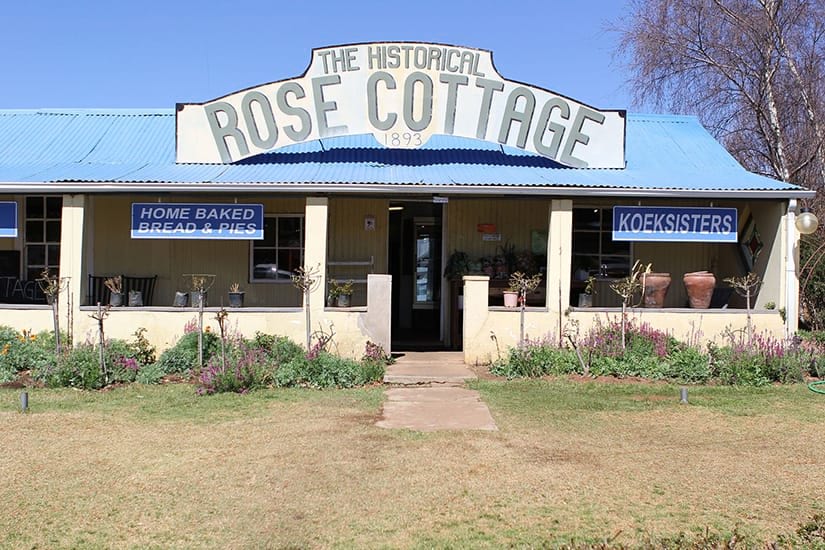 Craft Shops and Boutiques in Dullstroom
Local shops are quaint and interesting - Jo Bangles clothing boutique, Bo-Peep's arts and crafts, unusual gifts and clothing from The Highland Fling, home-bakes and handicrafts from Dullstroom Buzy Bees, and for the sweet tooth, Bert's Homemade Sweets and Chocolates.
Fishing in Dullstroom
Permits are available for fishing in the local dams, and locals shops include Fishy Pete's and African Fly-Fishing Adventures. Flyfishing tuition and personalised tours, as well as clay pigeon shooting, can be arranged with local guru Jonathan Boulton (01325) 40.202. But no trip to Dullstroom is complete without a visit to the internationally renowned Blue Shop on Slachtersnek Street (01325) 40173. Opened originally in 1916 by Ebrahim Vaid, this anglers' heaven is now run by father and son Yousuf (Joe) and Mahmood Vaid and has featured in countless articles throughout the world. Enter the Blue Shop at your peril, for the Vaids will tempt you with a feast of the finest equipment and fishing expertise found nowhere else. Many an amateur angler has been solidly hooked here - masters of their craft, Joe and Mahmood are known for their free advice - patiently guiding newcomers through the secret intricacies of fly-tying and casting techniques, whilst regaling them with stories of their own catches - Joe's record being a monstrous 9lb 15oz rainbow caught locally.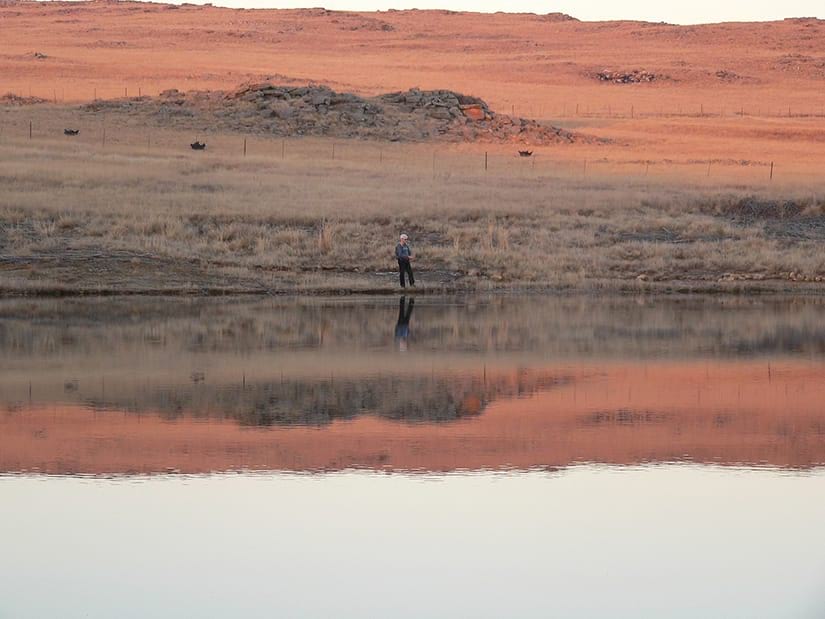 Nine kilometres out of town is a marvellous new development The Owl and Oak Trading Post. Set around a pretty lake, one can find shops such as Willowbrook and De Waal - selling exceptional hand-crafted furniture made from mahogany, cherry, walnut and rosewood, as well as an unusual range of superb fine bedlinen. The Fin 'n Feather is a small delicatessen, and one can dine in the attractive Coterie Restaurant overlooking the beautiful valley. A highlight of this trip was our visit to The Riverman's Cabin, where leather craftsman Christopher Roux can be seen hard at work at his worktable, creating his unique hand-made rod cases, wallets, reelcases and even saddles. Together with his wife Monika, they offer an enticing variety of goods, silver jewellery, brass, antiques from Iran and Russia, batiks from Indian and the Philippines and the extraordinary and eye-catching 'Nostalgia' range of wood-like carvings of clowns, vintage cars, and fishing boats - all make in the Philippines and extremely popular in Europe.
South African Birds of Prey Centre
The Trading Post is also home to the South African Birds of Prey Centre . The main mission of the centre is the care and breeding of indigenous birds of prey such as hawks, falcons, eagles and owls, using an innovative new approach to rehabilitation by means of training the birds in falconry in order to fully develop their natural strengths and talents before releasing them back into the wild.
Under the expert training of the two British falconers, who use traditional falconry methods and modern telemetry, these birds can be viewed daily at 11am and 3pm demonstrations, and one can experience the magic of the magnificent birds of prey - Jimmy the barn owl, or perhaps Mr Blue the peregrine falcon, flying freely in their natural environment, showing off their predatory skills. For more information -www.birdofprey.co.za.
Dullstroom is certainly no longer just flyfishing, trout, mist and tranquility! It has become a major tourist attraction offering a broad spectrum of accommodation, dining, and shopping, with fascinating recreational activities including birding, flora and fauna, horseriding, hiking, naturewalks and of course, fishing. Whether you visit as a daytripper, or intend staying a while, Dullstroom extends a warm and exciting welcome.