What's Hot in August in Cape Town
Whale Watching in Hermanus – July to November
This is the one event in the Cape that you can't afford to miss. If you have never seen the Southern Right Whales up close and heard their whale song as they leap and breach, then make a plan and get to Hermanus anytime from August to November. Walking along the ridge with these mammoths cavorting just a few metres away is soul enriching and humbling.
You can book a tour from Cape Town to enjoy this encounter on a boat.
Boat Based Whale Watching Full Day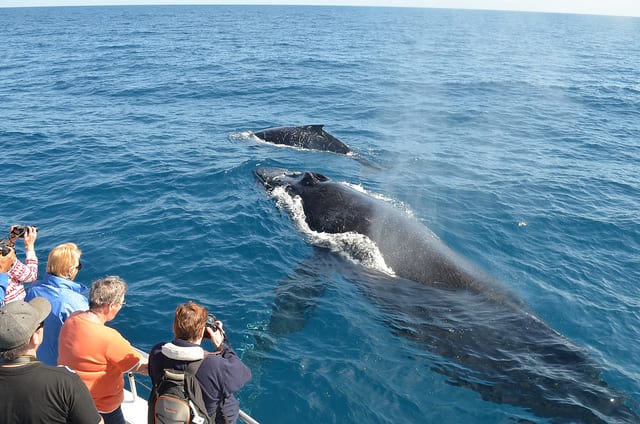 Whale Watching in Hermanus
The Chocolate Festival – The Woodmill, Stellenbosch
31 August 2019 to 1 September 2019
The two-day Chocolate Festival is perfect for any sweet tooth fanatic.
Expect to find a wide array of chocolates plus a handful of artisanal gems. Oodles of chocolate, macaroons, chocolate brownies, donuts, ice-cream, liquorice, marshmallows, candyfloss and so much more.
Balancing out the sweetness is a selection of non-chocolate offerings. These range from burgers, pizzas, artisanal cheeses and breads and more. Kids entertainment includes with a movie lounge, face painting and popcorn.
Franschhoek Brew Hopper – Hop-on, Hop-off Bus: Huguenot Road Franschhoek:
Mondays to Sundays
The new Franschhoek Brew Hopper service offers a Hop-on, Hop-off experience visiting the three craft breweries in Franschhoek. Inspired by the Wine Tram, the air-conditioned 20-seater bus departs every hour from central town and stops at Tuk Tuk Microbrewery, Hey Joe Brewing Co and The Franschhoek Beer Co.
Tickets available online and at the Tuk Tuk Franschhoek mobile unit in the main road.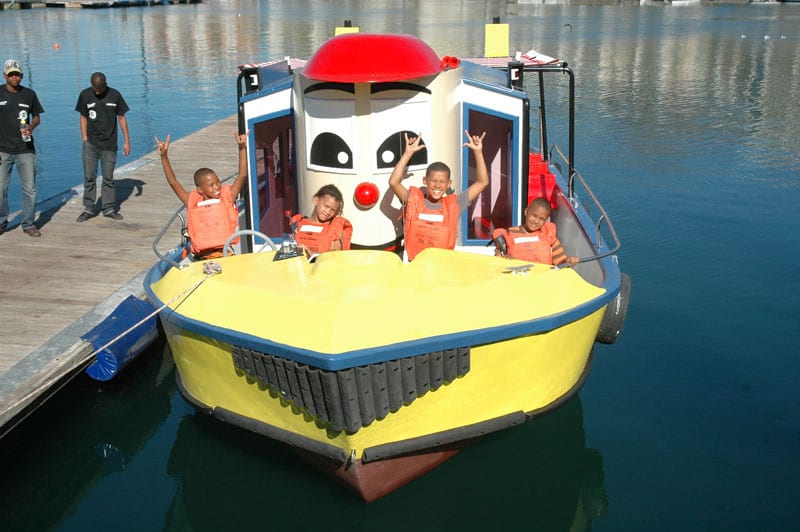 Tommy the Tugboat at the Waterfront
Tommy the Tugboat Kid's Harbour Cruises – Table Bay Harbour: V&A Waterfront
Take a fun and informative guided tour around the Table Bay harbour on this cartoon-themed boat. The crew members, who are dressed up in Mario brothers inspired outfits, entertain the children with their commentary about all there is to see in this busy working harbour.
The trip usually takes about half an hour, although longer trips can be arranged.
This is a perfect outing for families to enjoy together.
Rocking Stellies: Stellenbosch
2–3 August 2019

One stage and 16 of South Africa's biggest musical acts. See the likes of Fokofpolisiekar, Jack Parow, Youngsta CPT, Majozi and a host of others in Stellenbosch. Add to that what the organisers claim is the biggest beer garden any festival has seen, and you have the basic premise for one of the fastest growing festivals in the country: Rocking Stellies.
Cost: R99 general tickets.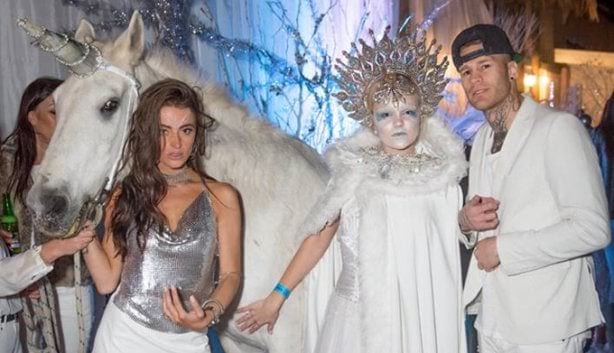 So Happy Winter Wonderland in Granger Bay
So Happy Winter Wonderland 2019: Granger Bay Cape: 7pm - 2am
3 August 2019

Event organisers So Happy are throwing a winter festival to end it all for 2019. They're going big with trapeze artists, contortionists, mystery games and a three-course lunch. Entertainment will be provided by popular DJ duo Pascal and Pearce, dress up is encouraged and 10% of all tickets sold goes towards the Smile Foundation when you book to go to the So Happy Winter Wonderland 2019.
7. Hantam Vleisfees - Calvinia
30 August

Since the best lamb cuts come from Calvinia, it's fitting that they're celebrating this at the end of August with a massive annual meat festival. Think braais, fresh meat, a lamb chop eating competition and live music. There's also kids' entertainment, including a jumping castle, and a strongman competition to make that chop worthwhile at the Hantam Vleisfees.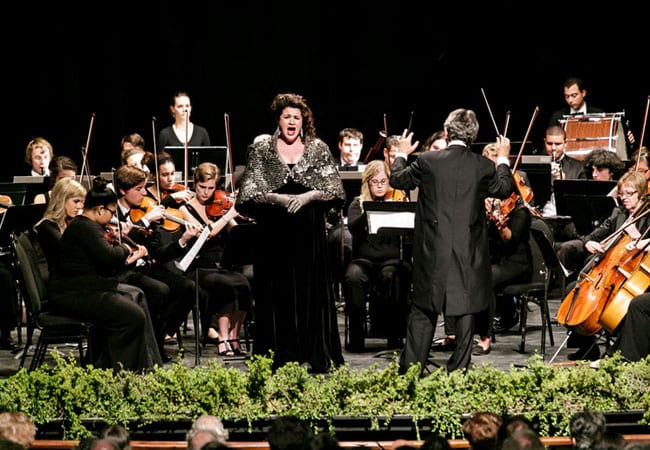 Performance at Klein Karoo Klassique in Oudtshoorn
8. Klein Karoo Klassique - Oudtshoorn

8-11 August

A treat for the ears and a feast for the eyes, this 11-year-old festival includes Karoo-inspired art exhibitions and fine, hearty regional cuisine with its main offering of high quality classical music. Expect recitals from the likes of Trio Du Cap Classique, Sulayman Human, Marimba Melodies as well as shows such as the ATKV Heritage Concert and sublime string quartet from Bohemia at the Klein Karoo Klassique.
9. Namaqualand Daisies – CapeWest Coast
Mid July to Mid November
The only site in the whole world where a vast dry area annually transforms into a lush orange flowerbed, but only for a few short weeks. Blooming areas cover Darling, West Coast National Park, Clanwilliam, Vanrhynsdorp in Western Cape, and continue onwards to Northern Cape towns such as Nieuwoudtville, Springbok, Garies, Kamieskroon and Port Nolloth.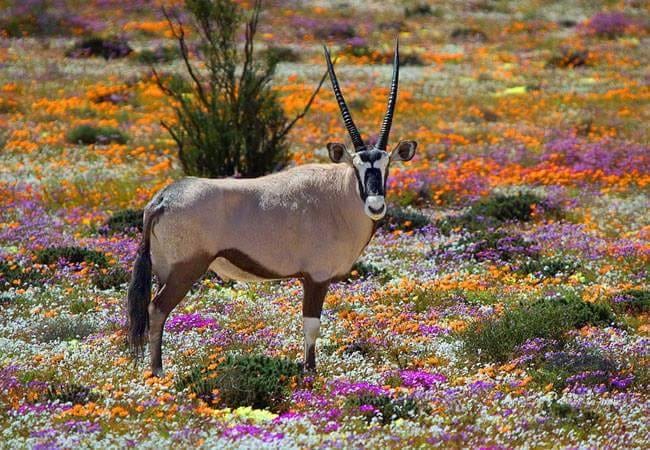 A Field of Flowers on the Cape West Coast
10. Clanwilliam Annual Wildflower Festival: West Coast Cape
23 August 2019 - 1 September 2019.
Annual Wildflower Festival on the West Coast is a must see for everyone.
11. Cape Town City Sightseeing Bus: V & A Waterfront or other stops along the way
Operates Daily from 8h00 to 19h00
This is value and pleasure all the way. Take a day [or two] tour on the double dekker open top bus and see the best that Cape Town has to offer. You can get off at any of the stops, and board again on a bus leaving every 20 minutes for most routes and half an hour for some. The day tour gives you three routes: Table Mountain, the Peninsula, Constantia Wine Route and a Down Town Walking Tour.
Just Click Below to Book For this Great Experience: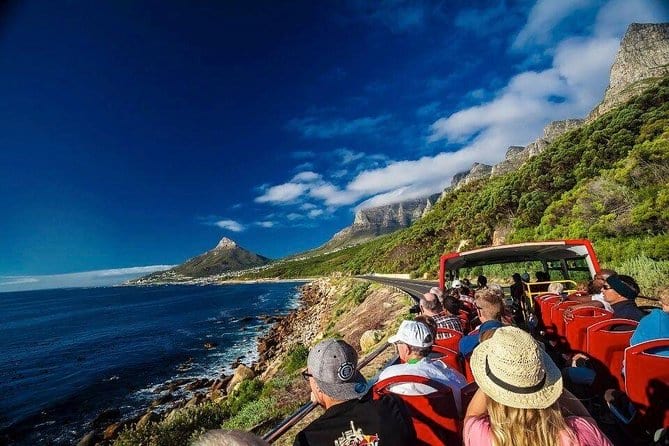 Cape Town City Sightseeing Tour