Mauritius
Mauritius will fascinate you. The contrast of colours, cultures and tastes makes the island so charming that the scene is set for an unforgettable holiday...
Mauritius is an island nation, located off the southeast coast of the African continent in the Indian Ocean. It is a volcanic island of lagoons and palm-fringed beaches with coral reefs surrounding most of the coastline.
This is the perfect holiday destination for the entire family! With endless things to do, to beautiful places to see & exciting foods to try! Mauritius offers activities for the entire family, no one will be bored.
These sunny shores have been a firm favourite for family holidays for years and you couldn't really ask for a better setting. Splash about in the warm shallow ocean and pick adventures – snorkelling, water skiing, parasailing or windsurfing - from the bucketfuls of activities offered at your accommodation. Many Mauritius holiday resorts feature an on-site kids club which means that you can slip away to dive coral reefs or play a round of golf, confident that your youngsters are having a great time under professional supervision.
Mauritius is known as a plural society of just 1.2 million people, where all the ethnic groups present: Hindus, Muslims, Creoles, Chinese and Europeans live in peace and where all the ancestral cultures have been preserved. These features make the island a unique place cultural mix in the world. Mauritians are known for their tolerance and kindness towards all people. The most common phrase you will hear is "No Problem!!", said with a lilting French accent and a big smile.
Mauritius is 2 hours ahead of South Africa. A Visa is not required for travel. A valid passport with at least two blank pages. A copy of a valid return or onward ticket.
The island has a classic tropical climate with warm weather year-round. Even in winter, from May to October, the temperature drops from hot to balmy. During summer, from November to April, the days are hot and humid. I don't recommend visiting Mauritius during the wet cyclone season, from January to March, and avoid the east coast in July and August, when the wind is at its strongest.
For great diving & unforgettable sunsets - Flic en Flac, West Coast. It's often said that 'west is best'. Mauritius's west coast has unbeatable beaches ranging from the fine white sands of Trou aux Biches in the far north to the isolated Le Morne Peninsula on the south-west tip of the island.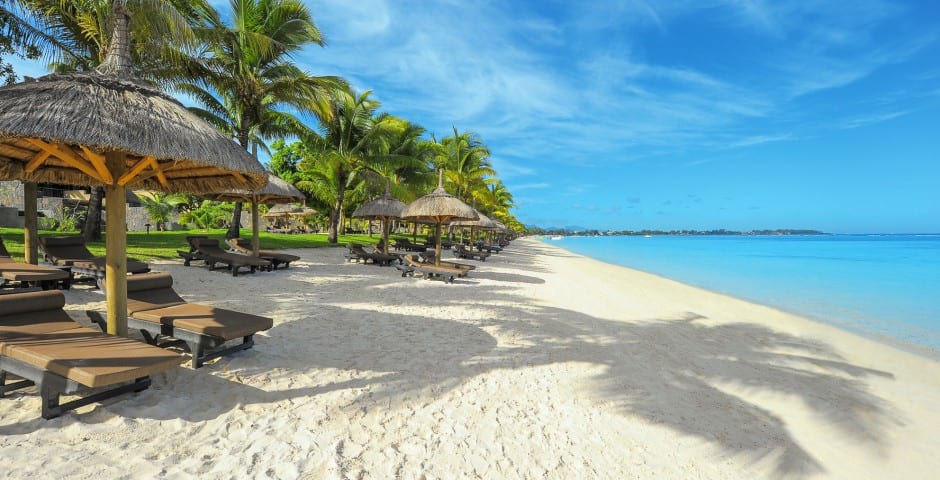 Palm Trees and White Sands at Trou Aux Biches in the North of Mauritius Near Grand Baie, Considered one of the Worlds Best Beaches.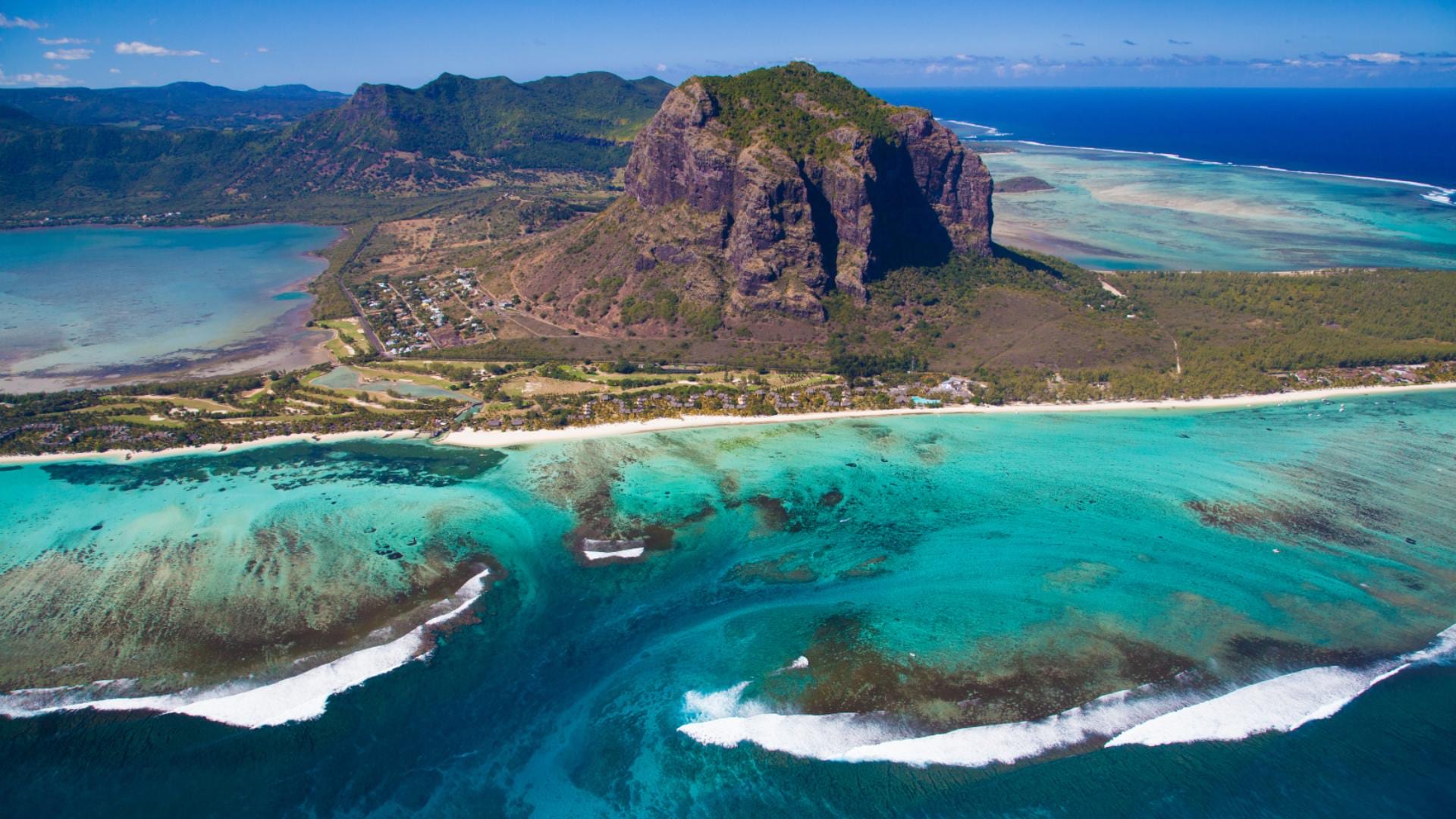 Le Morne Brabant, the Granite Mountain on the South West of Mautitius, with 5 Star Resorts like Paradis Hotel and Golf Club and Dinarobin Hotel and Golf Club and Spa.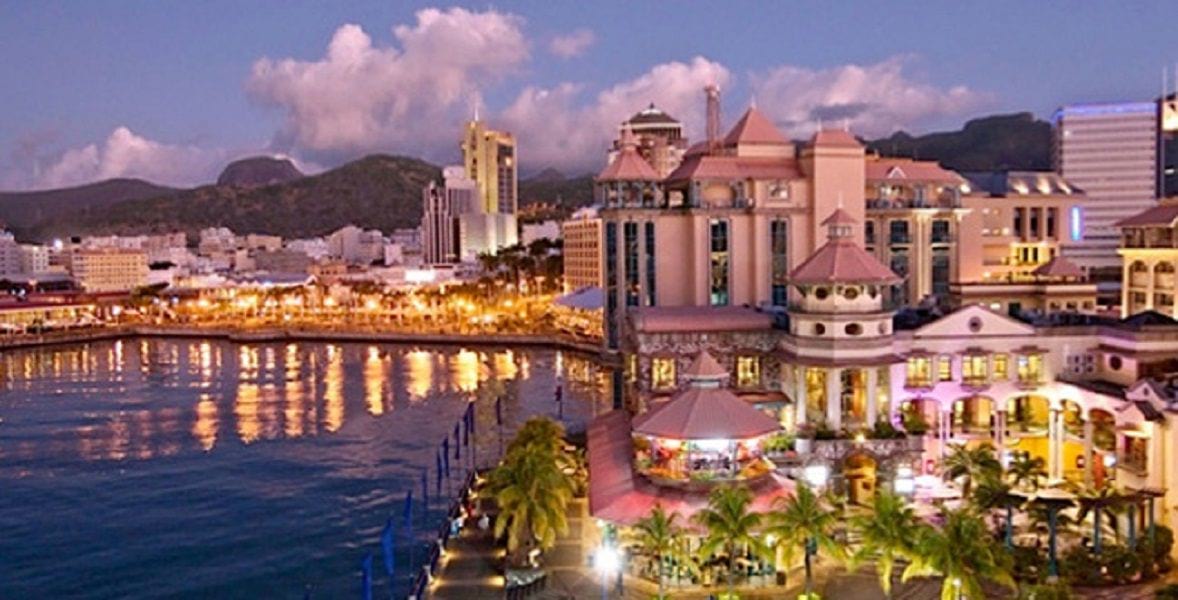 The Caudan Waterfront in Port Louis, the Capital of Mauritius. Shopping for designer clothing made locally for the European Market, to exotic Chinese Artifacts make this an Interesting Experience.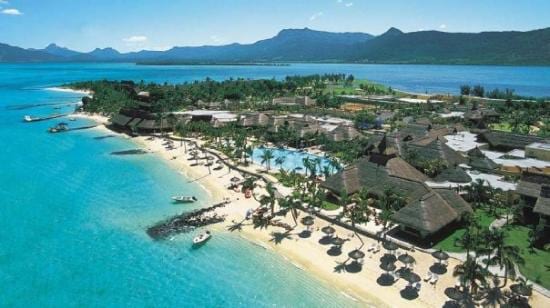 Sweeping White Beaches at Paradis Hotel and Golf Club at Morne Brabant in the South of Mauritius.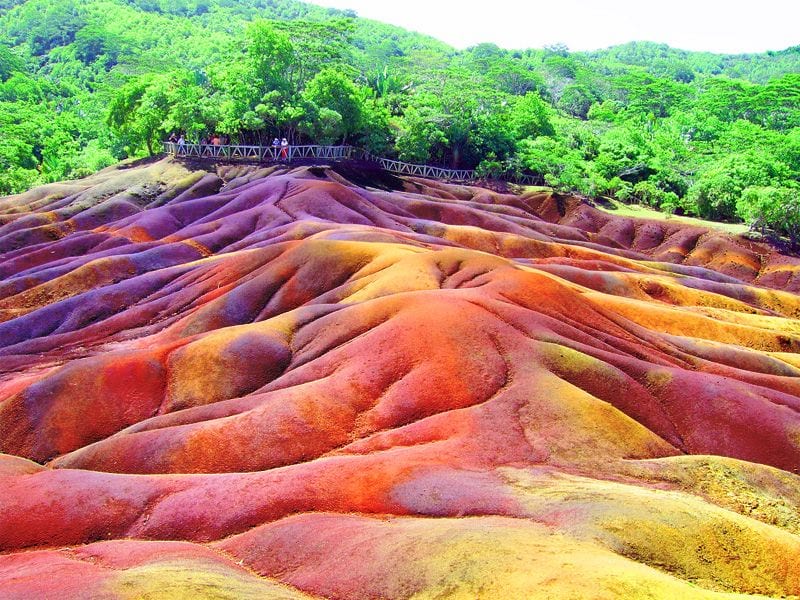 Chamarel the 7 Coloured Earths of Mauritius are a Facination and Unique Experience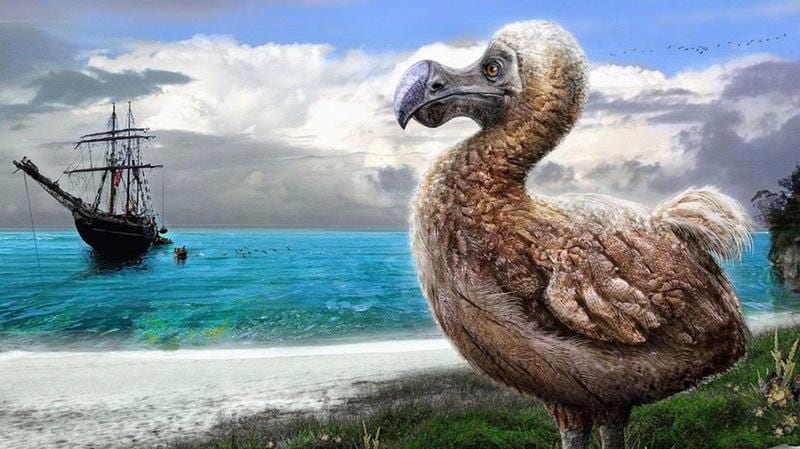 The Dodo an Extinct, Flightless Bird was endemic to Mauritius and is Their National Bird.
Mauritius has two UNESCO World Heritage Sites: Aapravasi Ghat, a complex that represents the remains of the first buildings made by indentured labourers from India, and the aforementioned Le Morne Brabant (Mauritius is that it's home to a spectacular underwater 'waterfall'. From the air, it looks like a heart-stopping canyon that cracks open metres from the peninsula. Sadly, the phenomenon is just an optical illusion caused by the runoff of sand and silt).
Trou Aux Biches in Mauritius was named the world's best beach destination in 2011. The country is frequently voted the world's best honeymoon destination.
Check out other awesome local advice at https://getlocal.africa.
Also check out http://www.holidayjam.co.za/mauritius/ for great Mauritius package deals!