JEFFREYS BAY - SURFER'S MECCA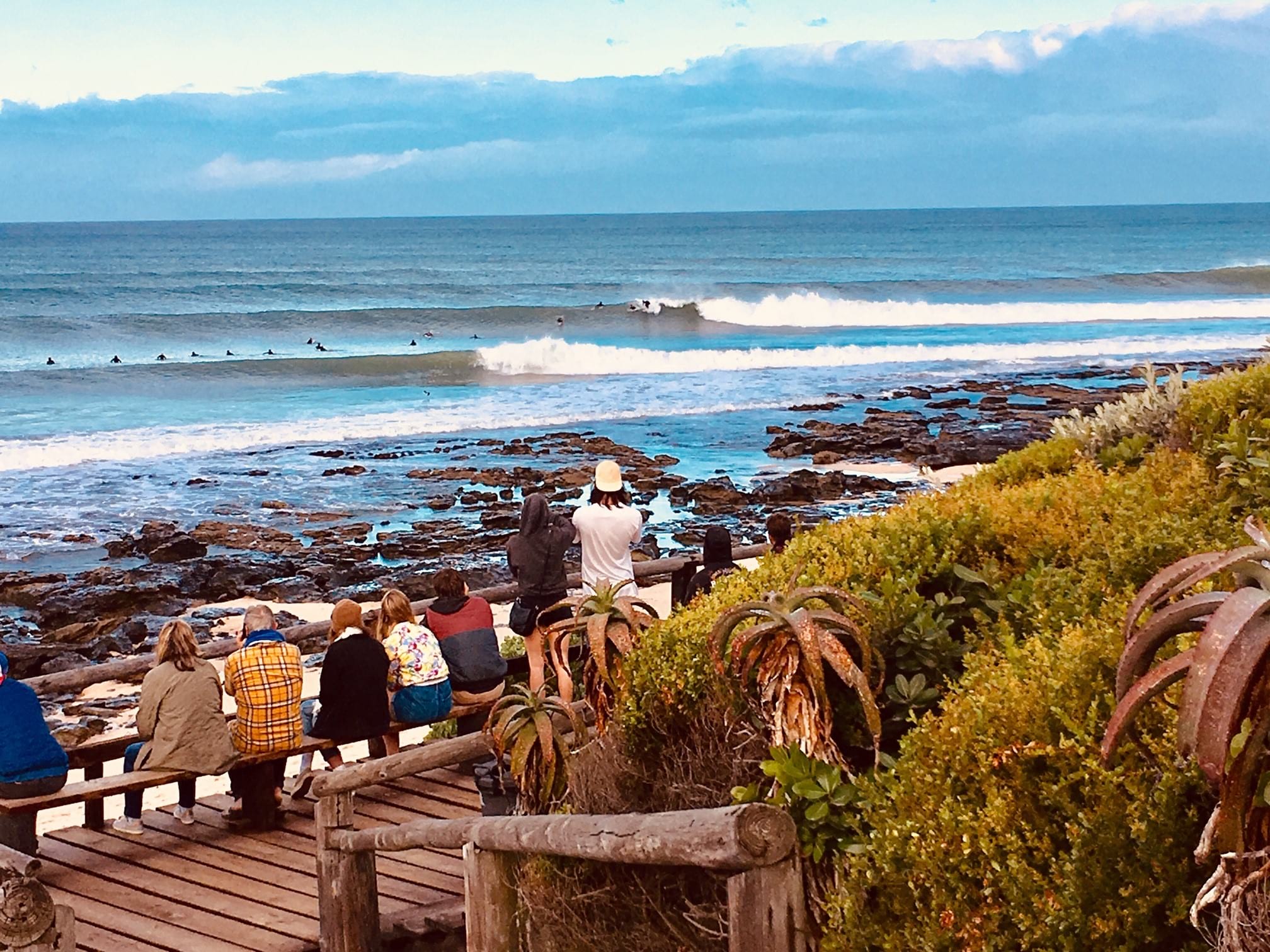 Supertubes - Surfer's Paradise
Supertubes Beach fast earned the reputation of being one of the fastest, most challenging right-hander point breaks on the planet. The word got out and surfers of the world came to Jeffreys Bay to test their skills against natures best waves. The Billabong Pro World Championship tour event is held here every year in winter with prizes money in the millions.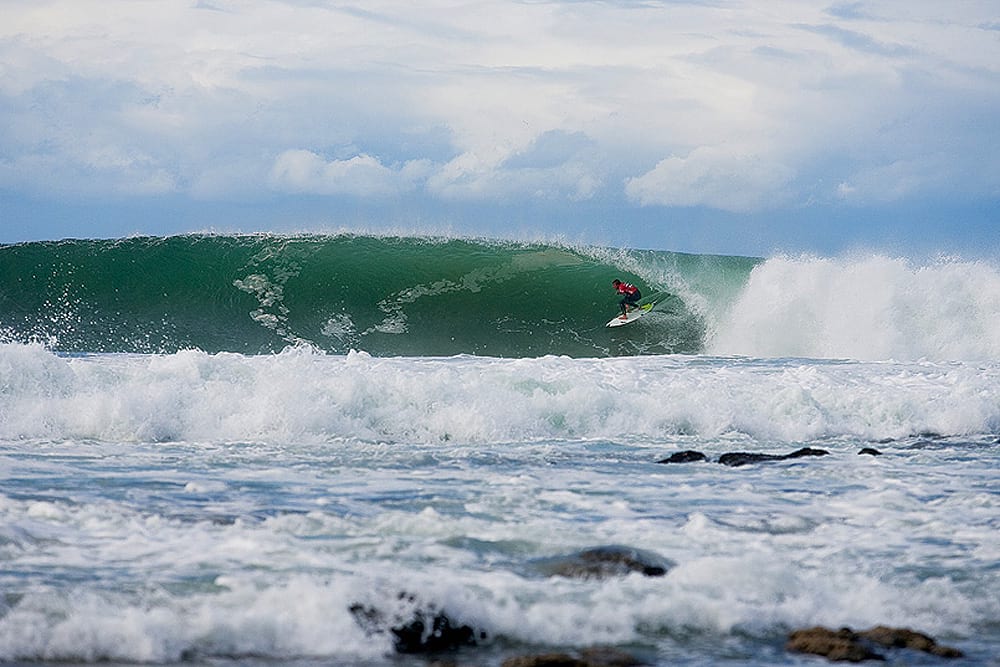 Giant Waves curling into Tubes - the Surfers Perfect Wave
On my recent visit to Jeffreys Bay I came upon a 2005 publication by Robbie Hift called "Jeffreys Bay - A Place of Dreaming". I loved his stories of the history and passion of those early days of surfing. He quotes Shaun Thompson, who in 1978 was the only South African to have won the World Surfing Championships, as saying that one of his best waves was in Jeffreys Bay, South Africa. He tells of a ride, 10 to 20 feet back inside a tube heading toward Supertubes and dolphins riding the tube with him. A wonderful moment that lives with him.
A veteran surfer wrote of Jeffreys Bay: "It is the magnetic power of the ocean on a golden sunset at Super Tubes, when the offshore wind has died down and left the surface of the water as glassy as a mirror of green and gold that stuns the senses: each wave tall and majestic, sweeping fast and hard to break in a hollow tube that courses along the high tide shoreline down to the rocky reef for over half a mile. Riding these gigantic waves is a life and death thrill for surfers world wide."
And there you have the surfers passion that brings the worlds best surfing stars to Jeffreys Bay to pit their skills against some of natures best waves. If you are a surfer this is the place to be.