Fun Family Activities in The Midlands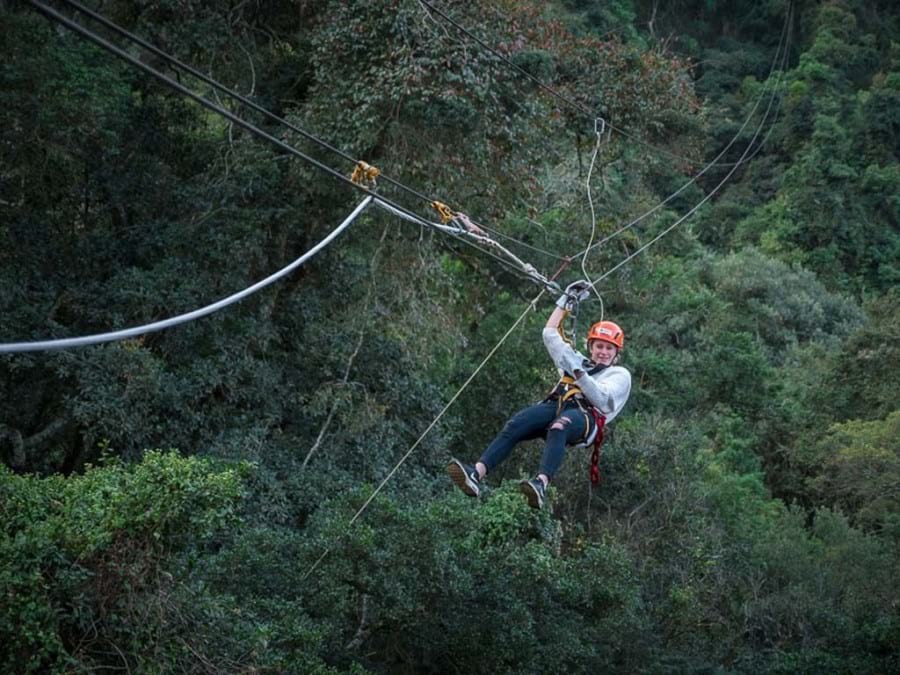 Zipline through the Gorge at Karkloof
Karkloof Canopy Tour
Zipline through the unequalled beauty of the Karkloof forest. This is a thrilling treat for all ages from 7-70, well they claim from 5-85 but I guess that depends on your level of fitness!! Dazzling views, dank forest scents and rich forest bird life to enjoy as you slide through towering tree tops.
Professional guides will lead the way and ensure your safety while pointing out interesting facts along the way. Tour includes: 4×4 trip, refreshments and a light meal. The Karkloof Canopy tour can be enjoyed all year round. It is advisable to book well in advance to avoid missing out on a desired timeslot.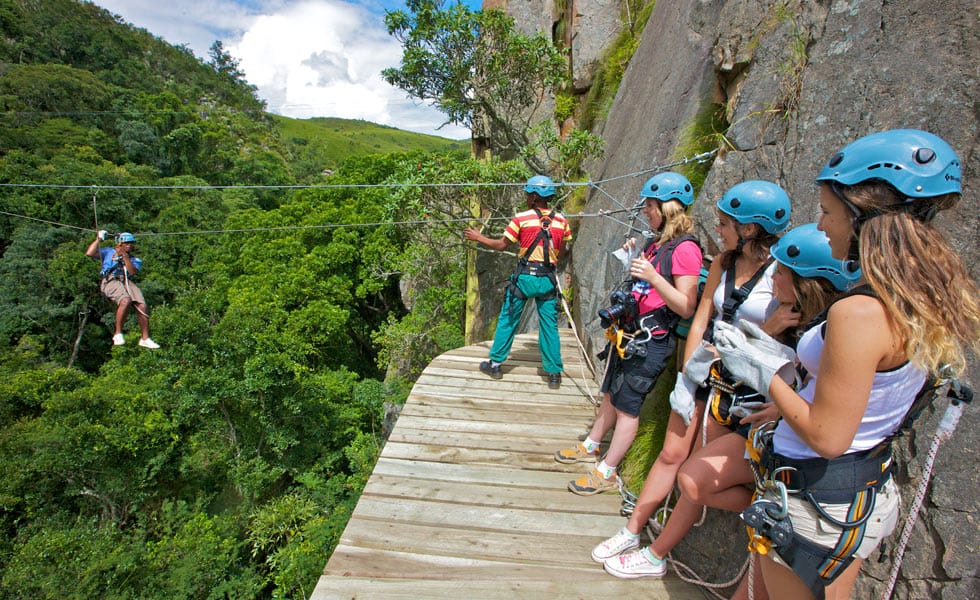 Waiting for the great Zip through the Trees at Karkloof Canopy
Checkpoint 103 Activity Hub
This is the place for the family to PLAY. The perfect entertainment venue for some active fun for all ages.
Home to Epic Karting, Bubble Soccer, Zorb ball, Paintball, Pedals karts, Obstacle course, Target Shooting, outdoor Bike Track, Climbing wall, Indoor Play Area and Fuel Cafe (serving snacks, lunches, milkshakes and cappuccinos.)
They close on Tuesdays and Wednesday except during school holidays. The kids will love this venue.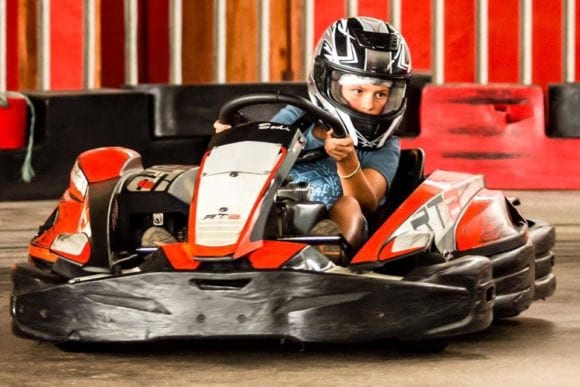 Exciting Go Karting at Checkpoint 103 - Great for all Ages
Mountain Biking and Runs
The Midlands is the ideal place for casual rides through picturesque farmlands to adrenaline pumping single tracks, the Midlands Meander is a Mecca for mountain bikers. The Howick and Karkloof trails are some of the most highly rated in South Africa, with over 200km of purpose-built MTB single-tracks. These trail networks primarily traverse Sappi's properties and to a lesser degree one or two other private farms.
Karkloof offers a range of permanently marked routes to suit all levels of rider, including a 7km family loop (easy), the 15km Falls route (intermediate), an 18km forestry road loop (easy), the SUPA20 20km loop (intermediate), the 30km Outback route (intermediate) and the 37km which offers advanced options with intermediate alternatives. Karkloof also offers runners a 5km, 10km, and 15km trail.
Runners and riders can 'park, pay and ride' from the Karkloof Country Club, 7 days a week. Make use of the MySOS App for easy payment as well as access to trail maps.
The Howick Mountain Bike Club trails are easily accessible from approximately 1.5km up the Currys Post Road. The trails are known for being more natural, raw and rugged than the Karkloof trails, and are a haven for both runners and riders alike. Day rider and runner permits can be purchased from Mediclinic Howick with cash or using SnapScan. An alternative 'park, pay and ride' point is found at 11 Karkloof, a bike-friendly accommodation spot on the Karkloof Road. The Howick trails are not marked in the 'loop' system like Karkloof, and it is recommended to use the Trailforks App and to follow the app's map system when out riding, particularly to make sure one is not riding or running in closed areas of the Sappi plantations. More information on the Howick trails can be found on www.howickmountainbiking.co.za, and find them on Facebook.
There are a number of Midlands Meander members who offer mountain biking on or nearby their properties to their guests: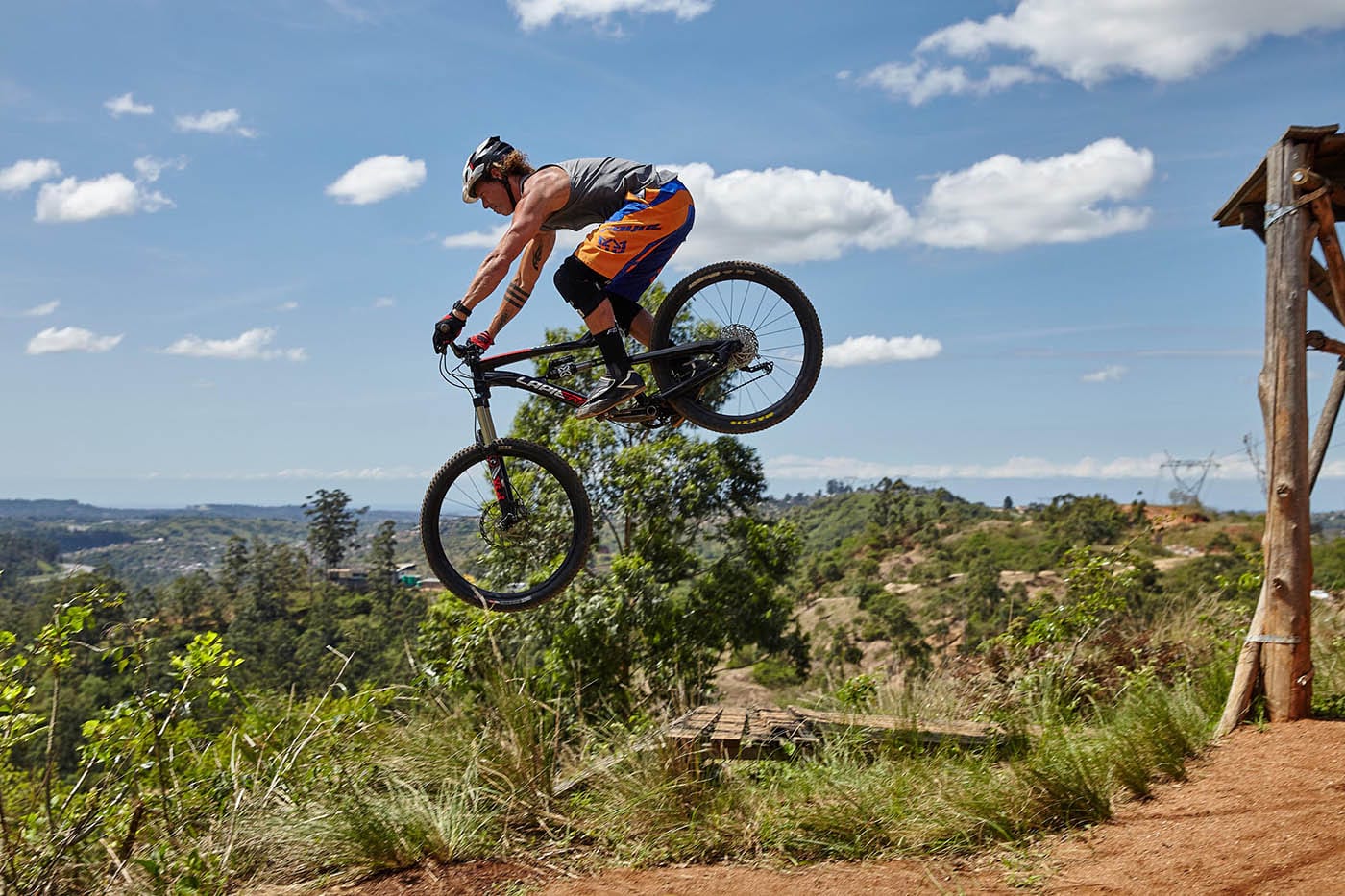 Mountain Bike Mecca at Howich and Karkloof Trails in the Midlands Meander.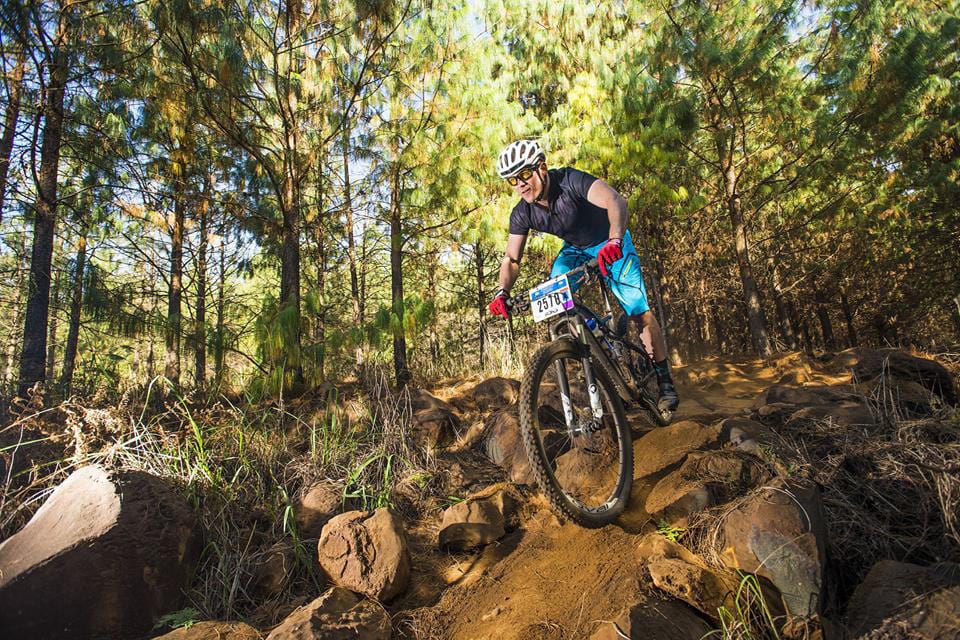 Hot Air Ballooning
From the Hartford Estate in the Midlands you can step back in time and float over Summerhill Stud farm and the Hartford Estates in a hot air Balloon. This one hour exhilarating flight guarantees you exquisite pleasure. Start early with a hot drink while the balloon inflates then soar up in your basket platform over the lush beauty of the Midlands. Then quaff champagne and orange with a light breakfast and reminisce about this unique way to experience the area.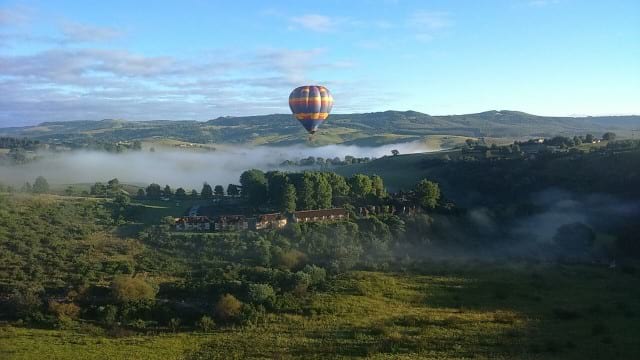 A Gentle Glide Over the Midland Meander from Summerhill Stud Farm
Yellowwood Farm
This is the idea place to head to for a relaxed lunch or afternoon tea after your busy day of hectic activity. It is 1km from the centre of Howick with beautiful gardens and a unique view of the Howick Falls. It is a heritage site serving wholesome delicious food with a fantasy play area and jungle gyms and a collection of cute animals and two rather special miniature donkeys.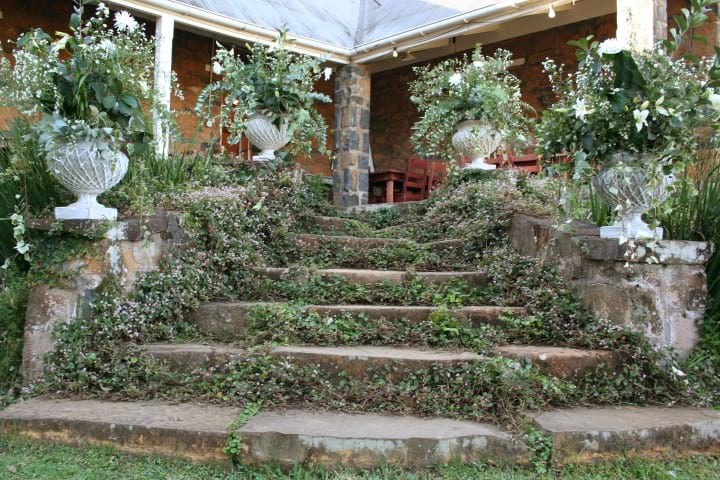 Gratious and Historical Entrance to the Yellowwood Farm in Howick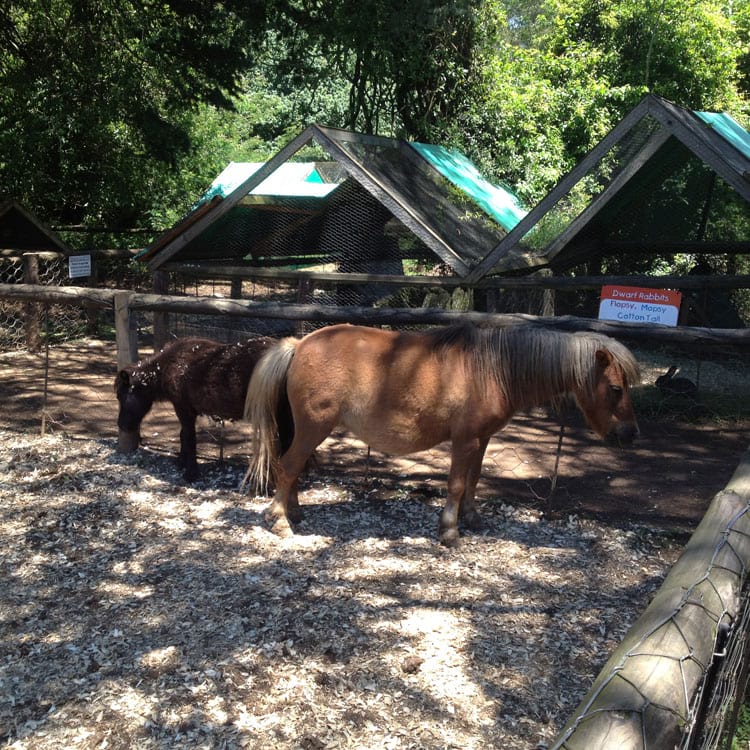 Miniature Ponies at Yellowwood Farm in Howick
During a day of leisurely meandering, or active adventure, don't forget to stop at some of the local restaurants and coffee shops along the way. From chocolate to cheese and delicious coffee, from a grab-a-bite on the run to the best in country wholesome meals you have so much to choose from.
Check out other awesome local advice at https://getlocal.africa.
Published by Shauna van der Spuy for Getlocal Africa.
For other travel and action ideas have a look at https://Shauna's Blogs