COFFEE AFICIONADO IN JEFFREY'S BAY
Don't be fooled by the unpretentious outside of the Fifth Wave. You can sit outside on the small wooden deck that leads into the narrow interior, or inside on an eclectic collection of benches and tables made to accommodate the narrow area. The tantalizing aroma of coffee draws you to the back of the café where Amedeo is working his trade. He is a true Coffee Aficionado and loves the manual brew method. He crafts your choice of coffee with fervid care and the result is bliss.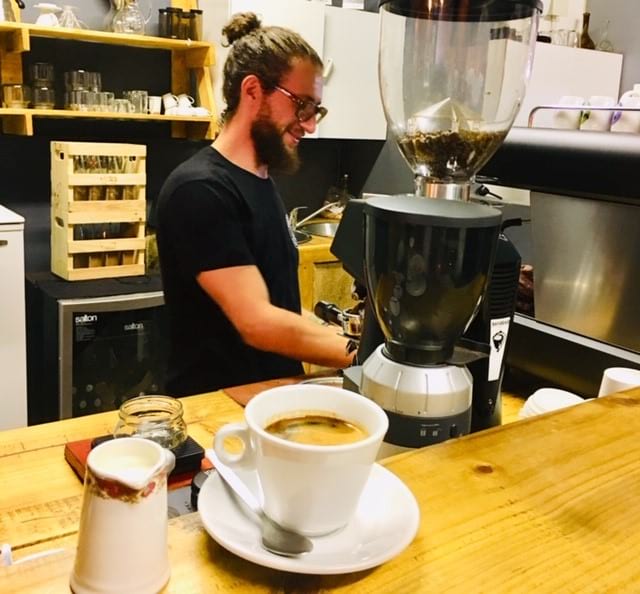 Owner and Barista Amedeo working his Trade
He also makes some interesting sandwiches with a selection of breads, and his Home-made Almond Milk is almost as good as his coffee.
His wisdom for the day was "As oceans bring the continents together, so coffee brings people together." Sounded good coming from him!! This was our 'go to' place for good coffee while we were in Jeffreys Bay. In fact, we could not find coffee as good as Fifth Wave during our week in Cape Town!!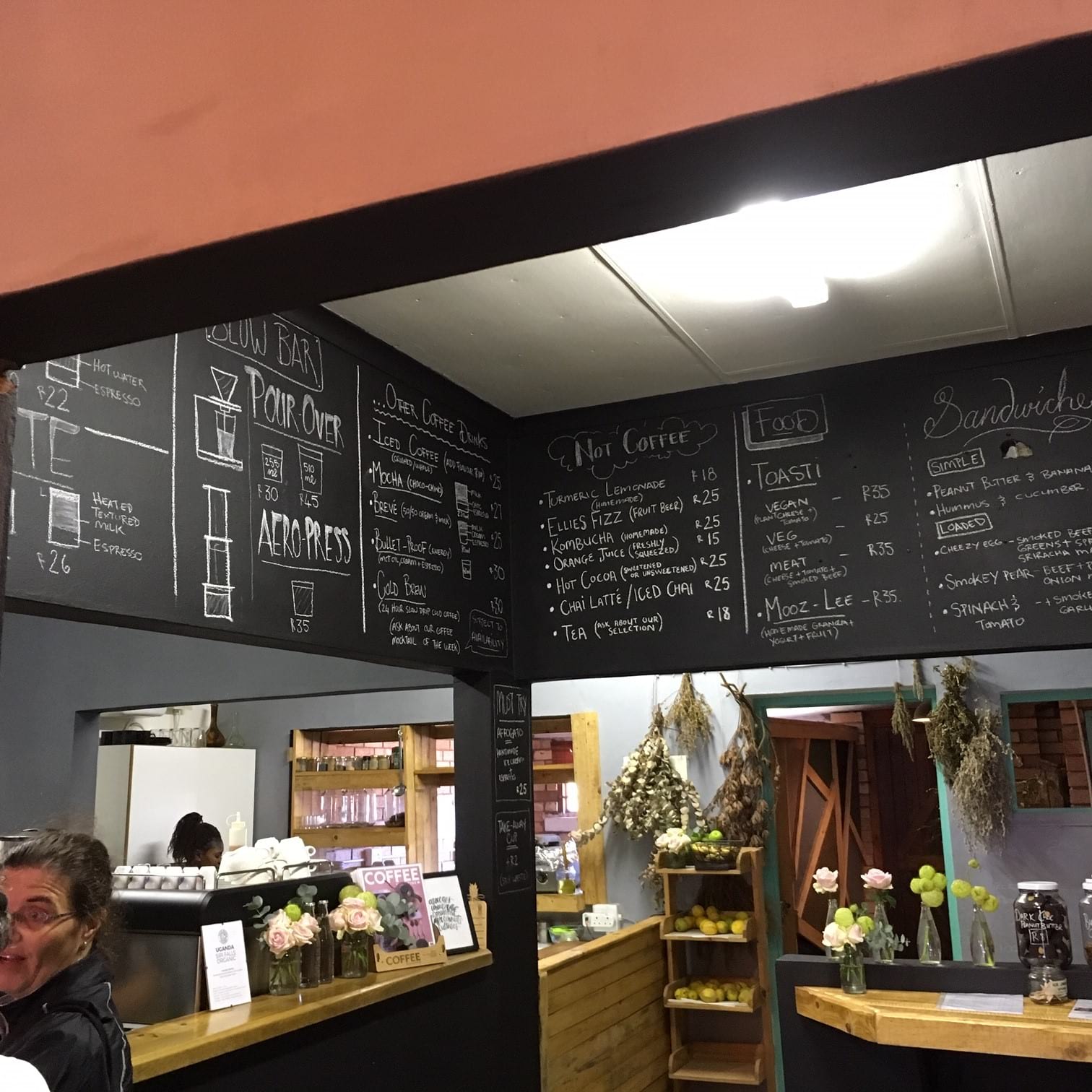 The Interior is Narrow But Quaint
This little café is found tucked between two retail shops on the left of Checkers in the Magnatubes Trio Complex in Da Gama Road. The amazing rich coffee smell is a treat alone.