Cape Town and Big 5 Safari's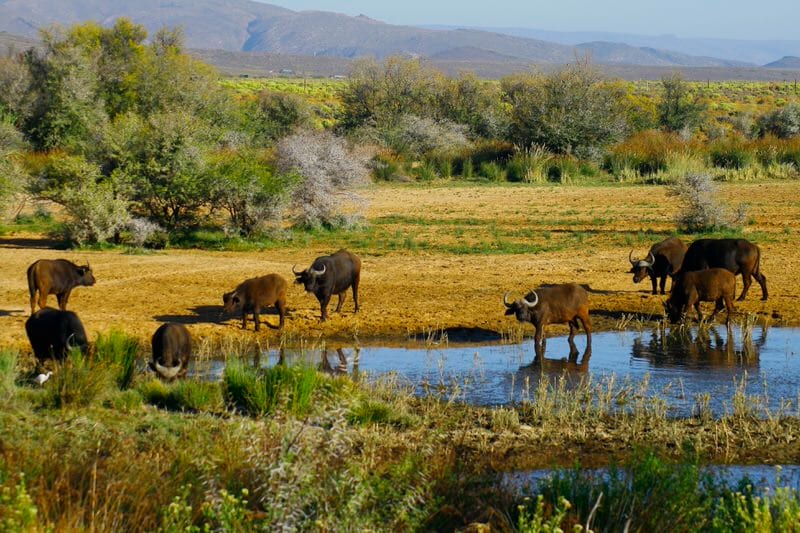 Cape Buffalo at a Dam in Inverdoorn Game Reserve
If you are in Cape Town with one day to spare, your dream of the African Safari is not out of reach. There are a few Big 5 Game Reserves just a short drive out of Cape Town that offer all the adventure and excitement that an African Safari conjures up. We have some inspiring day tours that will bring you up close to the biggest and the best of Africa's wildlife in Big 5 Malaria free Reserves.
INVERDOORN GAME RESERVE
Just a short 2.5h drive from the Mother City, Inverdoorn is surrounded by mountains and only accessed via mountain passes that take your breath way. One of the most luxurious places for a Cape Town safari, is this 10,000-hectare reserve near Ceres in the Klein Karoo. The reserve offers exceptional wildlife encounters and great scenery. You can see the Big Five here, as well as giraffes, hippos and cheetahs. Aside from the wildlife you will spot on a game drive, Inverdoorn is also home to a cheetah rescue and rehabilitation centre.
The reserve's Iziba Luxury Safari Lodge offers luxury accommodation if a day trip from Cape Town seems too rushed.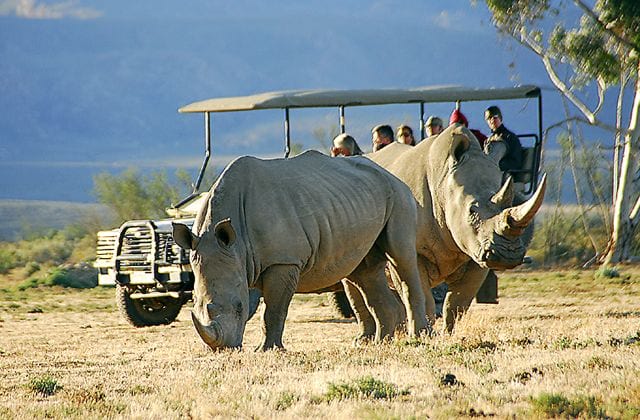 Sighting of White Rhino on a Safari Drive in Inverdoorn Reserve
Daily Departures: Guided Full Day Safari
Tours Starts
06h45: Depart Cape Town to Inverdoorn
10h00: Welcome drink served on arrival
10h30: Game drive
13h00: Buffet lunch
After lunch, time at leisure:
Tour Ends
15h00: Return transfer to Cape Town
Included
Transfers to Reserve, game drive and buffet lunch
Not Included
Drinks and gratuities
You can book through City Sightseeing Cape Town Tours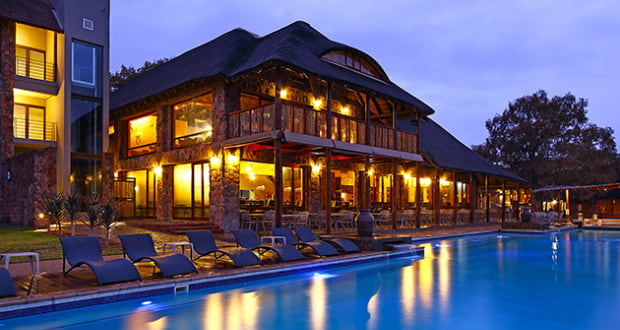 Aquila Reserve Pool Area and Main Lodge
AQUILA PRIVATE GAME RESERVE, SAFARI AND SPA
Set in the pristine southern Karoo highlands, against a backdrop of dramatic mountains, the Aquila Private Game Reserve & Spa offers an exciting taste of wild Africa just two hours from Cape Town. Aside from the Big Five, there are 170 bird species on Aquila's 10,000-hectare reserve and big mammals like giraffes and hippos.
Aside from the Game Reserve, Aquila also have an Animal Rescue Centre and Cape Leopard Research facilities on site. ARC (Aquila Animal Rescue and Rehabilitation Conservation Centre) is a non-profit section 21 organisation # 2004/011009/08. It was established as a sanctuary for animals that can never be released into the wild again and a temporary home for those who need attention before being released into the wild.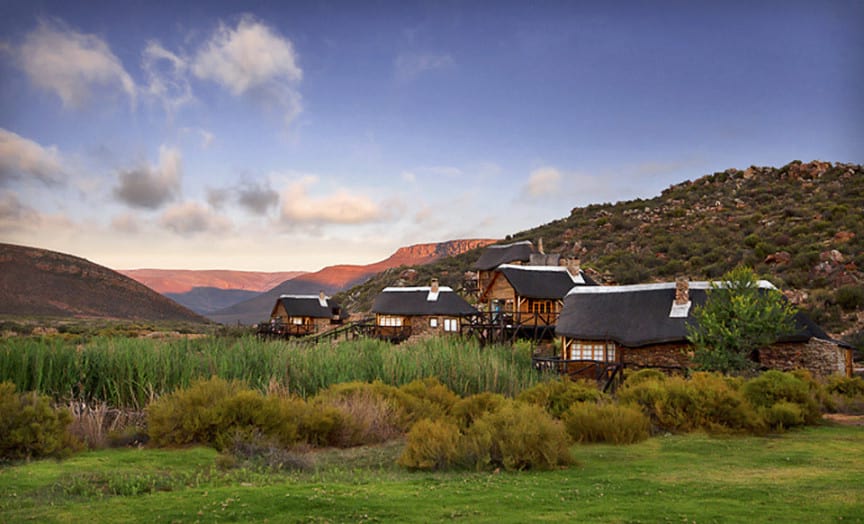 Aquila Reserve Premier Lodges
Aquila has a 4-star lodge and luxury cottages, both with standard, premier and family rooms if you choose to spend the night.
Daily departures: Guided Full Day Safari
Tour Starts
06h45: Depart Cape Town to Aquila (Scheduled transfer - Aquila transport.
09h00: Welcome drink served on arrival
09h15: Buffet Breakfast
10h15: Game drive
12h45: Buffet lunch: caters for Vegetarians and Halaal meals
After lunch, time at leisure:
Tours Ends
16h00: Schedule transfers depart for Cape Town arriving back between 6 and 7pm.
Included
Buffet breakfast, 2 to 3 hour game drive, buffet lunch and transport to and from the Reserve
Not Included
Drinks and gratuities
Aquila Game Reserve Full Day Tour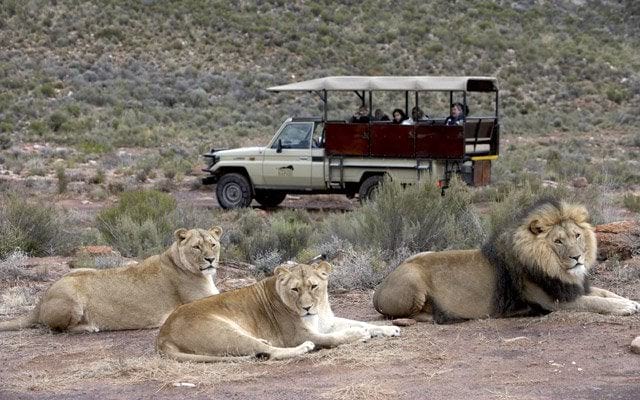 A Game Drive at Aquila Reserve