Best burgers in Johannesburg
A personal favorite is 'Craft' located on the high street of Parkhurst this vibrant restaurant serves up some exceptional burgers and the somewhat unique design of the restaurant adds to the flare. A mixture of natural elements with a hint of steampunk make it warm and welcoming for the whole family to enjoy. But back to the focal point, the burgers! They are within an affordable price bracket between R98* - R155*. The name of the restaurant is fitting as it is clear great craftsmanship went into creating these burgers catering for both vegans and carnivores.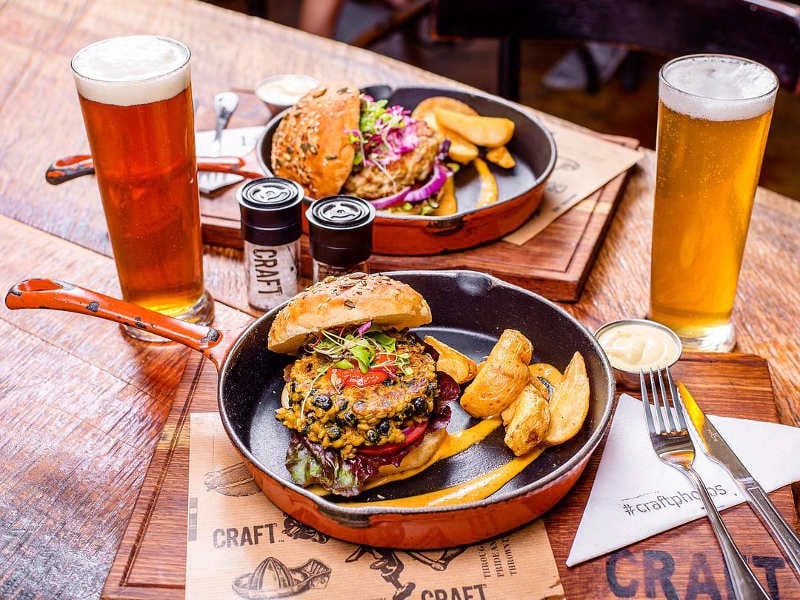 'Craft' Unique Burger Joint
Although only eight options are currently available they are each unique from spicy lamb, pure beef hand pressed pattys, and hand-made vegan burgers. But one that stands out to me. The "Siracha tuna burger" this 200g hand-pressed shredded siracha tuna patty accompanied with apple slaw served on a bed of greens will surely turn up the heat. This unique creation is priced at R145*. You can't go wrong. These guys are always trying new things and seemingly willing to push the envelope when it comes to food with one of their latest addition being the 'Hemp Burger' available in both beef or vegan. If you are feeling adventurous and enjoy something a bit out of the ordinary this is the place for you!
Another strong contender is 'Dukes Burgers' specializing in non-other than the glorious burger! They opened their doors in 2010 and now have two gourmet restaurants running in both Greenside and Melville. They have a wide variety of burgers available from the classic burger to the experimental and exotic burger. If you can't find your perfect burger anywhere else, try Dukes Burgers.
All the food is freshly made from handmade patties both vegan and meaty to the buns that hold their creations together, they have implemented a unique flavor and touch to everything that they do. They pride themselves in creating the best gourmet burgers in Johannesburg, they are both trendy and affordable with burgers starting at R59, in fact most of their burgers are under R100, and considering the craftsmanship that goes into your choice of burger, that's a bargain.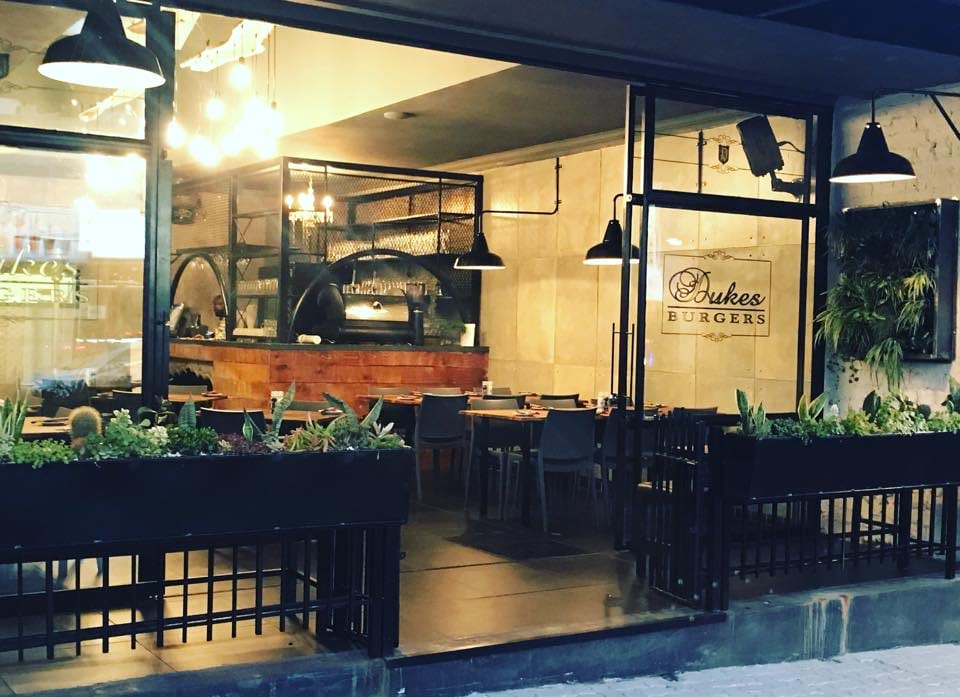 Dukes Burgers - Meliville
They also have a unique challenge for those who are up for it the 'Captain America burger challenge', compromising of 10 x 120g pure beef patties stacked up high with cheddar cheese, gherkins and fresh tomatoes alternated between the patties, complete the burger and all the starch and you will receive a R200 voucher for your next visit. But what's the catch? Well the challenge might seem to be just finish the burger considering its enormous portion size, but it must be done in under 20 minutes!
There are a multitude of burger joints in Joburg so be adventurous and there's no doubt you will find your burger!