Best burger in Cape town
Let's dive straight into the 'Robin Hood Burger Bar' in Kloof Street. This is a feel-good burger bar vibe not just because of the amazing burgers but as the name suggests they follow a similar path to that of Robin Hood. They don't steal from the rich and give to the poor but what they are doing to donating a portion of their revenues to charities with a commitment to social justice.
The burgers come at a very reasonable price both for the carnivores and vegans and are served as a meal with dessert included in the price and to top it all they start off at as low as R40* to R127*! That's right R40 for a classic gourmet burger, chips/salad and a dessert, dinner meal options include a cocktail. The great thing about this burger joint is that there's no guilt after your done eating because you can sit comfortably and proud knowing that a portion of the funds went to a charity.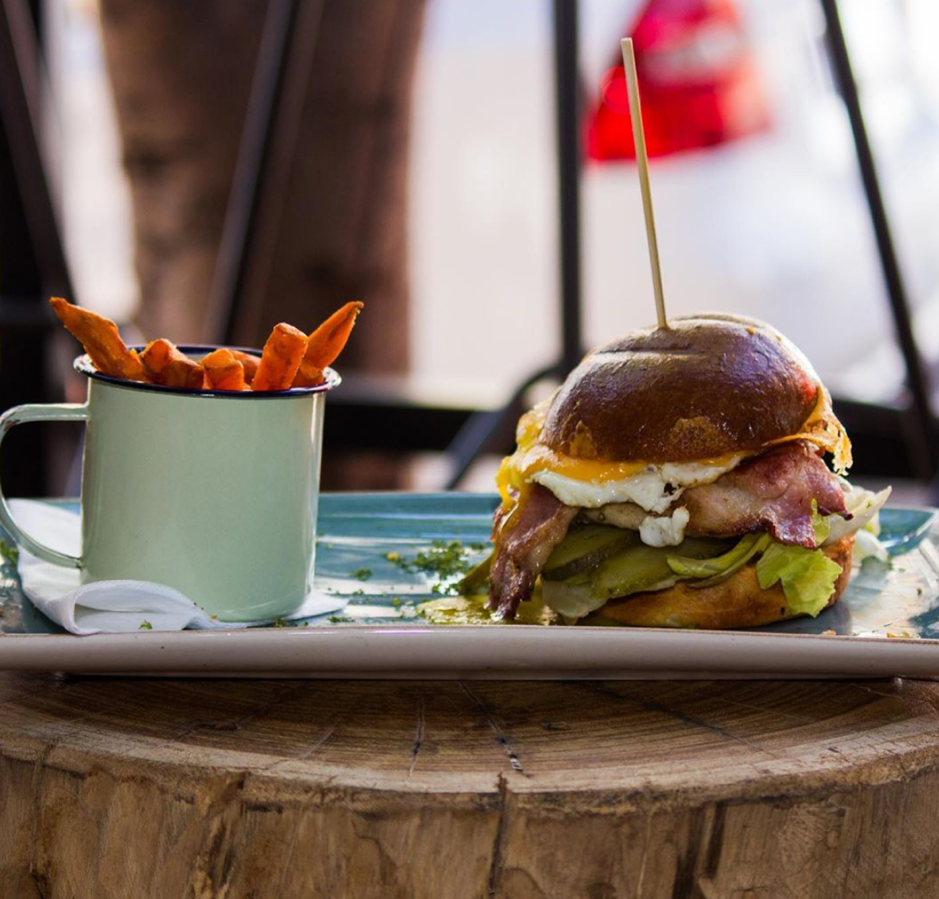 Robben Hood's Amazing Burger
Another great suggestion is 'The Dogs Bollocks' in Roodehek Street, Gardens. This is a very trendy and social burger joint with a viby atmosphere and even better burgers. The Dogs Bollocks oozes with creative juices flooding out the kitchen doors.
The menu offers many other amazing food choices, but they are most famous for their burgers, and more so their homemade nacho cheese sauce that is poured over the burgers. It's a show stopper. This restaurant is more on the pricey end with burgers ranging between R105 to R217 but considering the generous portion and high quality of the meat its worth forking out that little bit extra. You're paying for what your get and rest assured that's a quality burger in the mother city. What more can one ask for?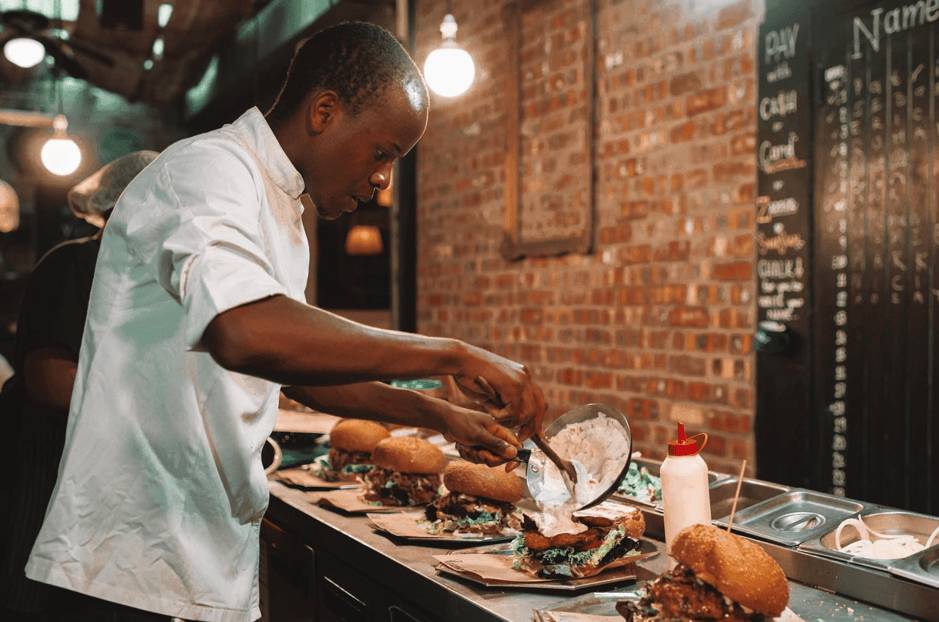 The Dogs Bollocks Burgers In The Making