Visiting South Africa What to Eat and What Will It Cost
South Africa offers very good value for your meal. With our large communities of Portuguese, Italian, English, Chinese, French, German, West African or East African and those from the Middle East and the Far East who love their home food, you will find authentic cuisine from many different countries. I will attempt to give you some of the best and how much it will cost you to live simply, or splash out and enjoy.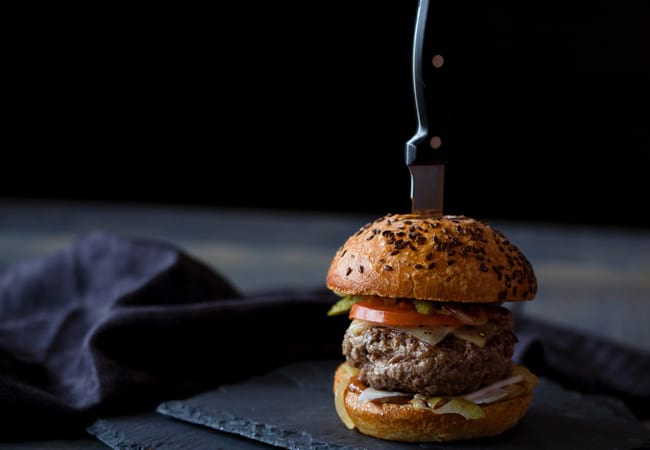 The Grillhouse Restaurant in Johannesburg
HOW MUCH WILL A BURGER COST YOU?
Roco Mamas your Smash Burger and small fries will set you back R65/US$5
At BGR Burger your Hamburger will cost R60, and a Double Cheese Burger is R80/US$5.62
Steers Steakhouses are a well-recognized chain store and they offer a reasonable ground beef burger with French fries for under R40/US$2.81
McDonalds is an internationally recognized fast food name. Your Burger is R30/US$2.11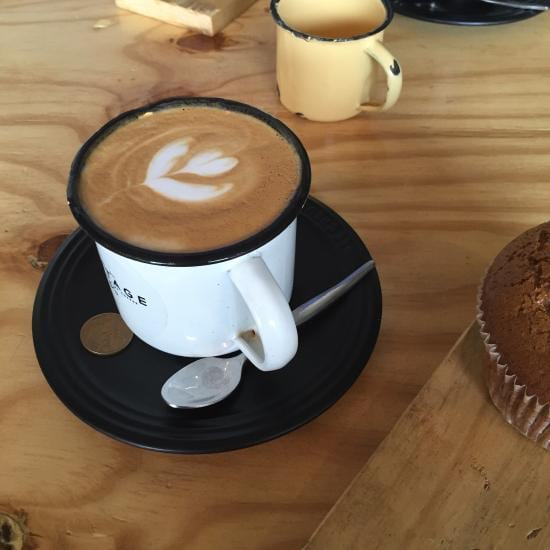 Fresh Ground Coffee To Enjoy in South Africa
WHAT CAN YOU EXPECT TO PAY FOR A DECENT CUP OF COFFEE?
Starbucks: Espresso: R22/US$1.50 Americano: R25/US$1.76
Seattle Coffee Company: Espresso: R16/US$1.12 Americano: R18/US$1.27
Vida e Caffe: Espresso: R21/US$1.48 Americano: R24/US$1.69
Mugg and Bean: Espresso: R20/US$1.41 Americano: R27/US$1.90
WHAT CAN YOU EXPECT TO PAY FOR WINE OR BEER?
Bottle of Wine [Mid Range] R47.00/US$3.31 [range from R47 – R250.00 plus]
Domestic Beer [0.5 litre bottle] R12.00/US$84
Domestic Beer [1pt Draught] R27.00/UD$1.90
Imported Beer [0.33 litre Bottle] R15.00/US$1.06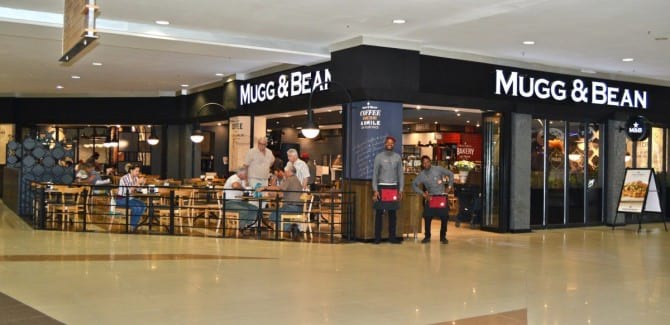 Mugg & Bean Great for Light Meals and Good Coffee
WHAT WILL A MEAL OUT COST YOU?
An inexpensive Restaurant: R120.00/US$8.45[a range from R80-185.00]
A meal for 2 people, mid-range restaurant,Three Course: R480.00/US$33.80 [a range from R350-R600.00]
McMeal at Mcdonalds [or Equivalent Combo Meal]: R60.00/US$4.22 [ a range from R50-R75.00]
Ocean Basket: Chain Store throughout South Africa: R70.00/US$7.93 [ a range from R70-R149.00]